Home
International
U.S. ran secret probe into China's operations in Canada, new book alleges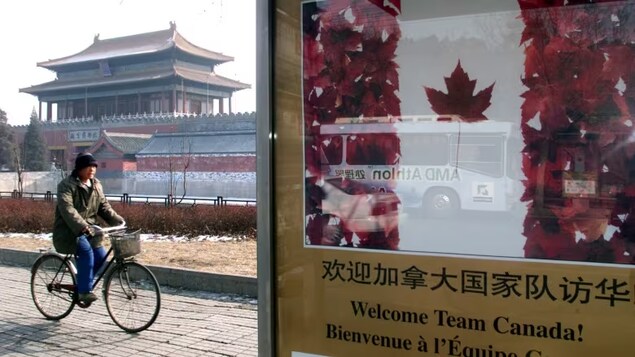 Book alleges longstanding U.S. concerns. Canadian intel veteran who recalls probe to testify in Parliament
NOTE: After this story was published, Michel Juneau-Katsuya's parliamentary committee appearance was postponed due to a family matter. He told CBC News he intended to testify another day.
The United States ran a secret probe into national-security threats posed by Chinese overseas operations that drew alarming conclusions about Canada, alleges a new book co-authored by a former RCMP and military intelligence official. 
The book says the project, code-named Operation Dragon Lord, led to an unnerving takeaway: that Beijing's activities in Canada represented a security threat to the United States. 
This investigation wasn't triggered by recent headlines. It happened in the 1990s. Yet it provides a window into current controversies, argues the soon-to-be-released book The Mosaic Effect: How the Chinese Communist Party Started a Hybrid War in America's Backyard (new window).
The timeliness of that old episode will be underscored Monday when one of the key intelligence figures of the era testifies before a Canadian parliamentary committee.
In an interview with CBC News, Michel Juneau-Katsuya celebrated the public finally taking an interest in issues he and his U.S. intelligence colleagues warned about long ago.
I say: 'Hallelujah', said Juneau-Katsuya, former senior intelligence officer at the Canadian Security Intelligence Service and chief of the spy agency's Asia-Pacific unit.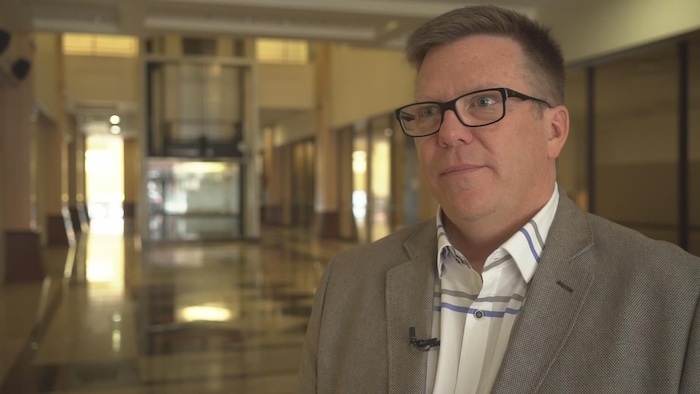 He will appear before a special committee (new window) of the House of Commons studying Canada-China relations amid a political furore over Chinese interference.
He was personally involved in some of the episodes recounted in The Mosaic Effect.
The book's authors argue that current headlines about Chinese interference in Canadian politics are but a mere snippet of a bigger story. 
That bigger story, they say, was spelled out in detail years ago by intelligence officers in both Canada and the U.S. who tried, and failed, to draw policy-makers' attention.
U.S. probe allegedly sounded alarm about Canada 
The intelligence officers warned of a tacit arrangement, allegedly struck between the Chinese government and criminal triads before Beijing regained control over Hong Kong in 1997.
In that arrangement, the criminals were left alone. In exchange, they provided services to the state, using their money and coercive power.
With money, the book says, they bought power — companies, especially high-tech firms with access to sensitive technology; and proximity to power through political donations.
The coercion is directed especially at Chinese expats who run afoul of Beijing, similar to how pro-democracy protesters in Hong Kong (new window) were allegedly beaten up by criminal triads.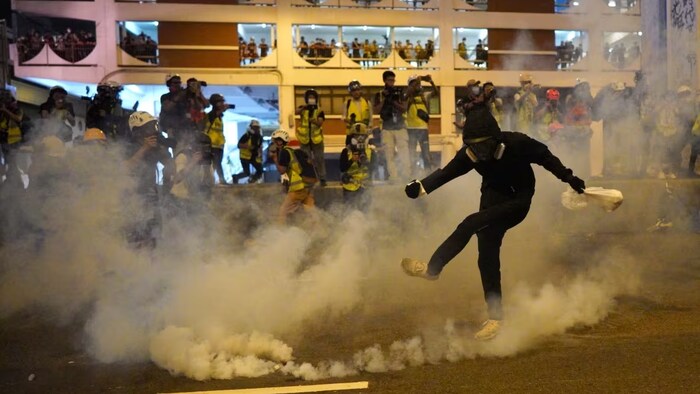 Canada was aware of these threats for 25 years and has allowed them to manifest, said Scott McGregor, a former military and RCMP intelligence official who co-authored The Mosaic Effect with B.C.-based journalist and filmmaker Ina Mitchell.
"The threats were significant enough to make [Canada's] largest trading partner in the world, [with an] undefended border, the United States, concerned that the threat is emanating from us. 
That's a pretty big thing to say.
Their book quotes a memo purportedly written within the U.S. Department of Justice in 1998; it describes a classified investigation led by that department, involving the CIA, National Security Agency, FBI and the Defense Intelligence Agency, with input by partner agencies in Australia and Canada.
The five-page memo says the American probe examined this alleged alliance of convenience between Beijing and criminal groups. 
It concludes with a statement that Canada, in particular, is cause for concern.
The U.S. government can no longer tolerate such a threat emanating principally from within Canada's borders, it states.
CSIS veteran: 'I knew about it'
The memo expresses alarm over Beijing's influence over legitimate enterprise; it mentions, in a passing reference, the existence of FBI biographies for several Canadian business leaders from that era as well as a Canada-China business group.
CBC News obtained a copy of the purported 1998 memo from the book authors. It could not corroborate the authenticity of the document. 
But it did get two intelligence officers from that era, one Canadian, Juneau-Katsuya, and one American, to confirm its substance: that U.S. intelligence agencies were sufficiently alarmed to be working on a wide-ranging investigation with international colleagues, as described.
When asked about the U.S. operation, Juneau-Katsuya said: I knew about it. 
He recalls exchanging information with U.S. colleagues about it.
U.S. officials were examining the above-mentioned issues and quickly realized Canadian colleagues shared common concerns, so they began working together, Juneau-Katsuya said. 
We were all witnessing the same things, he said.
A former senior intelligence analyst for the U.S. National Security Agency at the time said he would not vouch for the authenticity of the purported DOJ memo.
But John Schindler said, yes, American intelligence was absolutely concerned about Chinese activities in Canada and was probing the issue with Canadian colleagues.
He said those concerns spanned far beyond Canada.
Even in the United States, the Clinton administration was dealing with its own scandal involving a political donor who pleaded guilty (new window) to being instructed by a Chinese general to withdraw $300,000 and donate it to Bill Clinton's re-election campaign.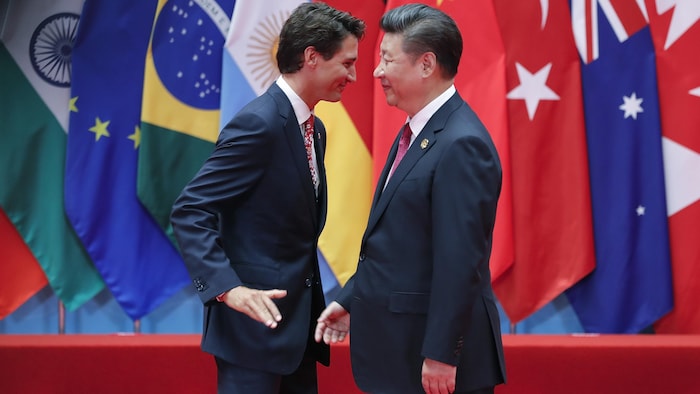 Former CIA officer: 'Welcome to the party, Canada'
A former CIA official and expert  (new window)on Chinese espionage tactics said several countries have been asleep to the negative effects of Beijing's influence operations.
From my perspective it's like, 'Welcome to the party, Canada. You've woken up,' said Nicholas Eftimiades. 
It's amazing it's gone on so long.
Eftimiades said the biggest victims are members of the Chinese diaspora, a point made in The Mosaic Effect, which has two forewords written by Chinese-Canadian and Hong Kong human-rights activists who argue that Chinese expats need public support.
Intelligence veterans from that era readily share their frustrations. They're frustrated politicians and policy-makers ignored their warnings in the name of maintaining good relations with a growing China which, they assumed, was liberalizing.
Juneau-Katsuya is one example. He was lead author of a provocative report (new window) for a joint CSIS-RCMP probe code-named Operation Sidewinder.
His project was scrapped by senior CSIS officials in 1997, much to the reported annoyance (new window) of the RCMP, and copies of his report were ordered destroyed. 
But a surviving draft version was leaked and its claims resemble those in the purported U.S. memo from 1998. 
Former officials share frustrations about being ignored
Juneau-Katsuya wrote about the supposed non-aggression pact (new window) with triads before the 1997 Hong Kong handover, which Hong Kong police at the time are on the record (new window) complaining about.
He wrote that criminals were easily getting Canadian visas at Canada's high commission in Hong Kong under an investor program; that they transferred illicit money into Canada and laundered it; accrued influence by buying companies and donating to top political parties; and that they coordinated with Chinese intelligence in investing in high-tech industries to gain sensitive technology. 
A review by a federal intelligence-review panel in 1999 criticized (new window) the report as sloppy and called its findings uncorroborated.
Juneau-Katsuya said he continues to stand by his findings all these years later. And he said the country would have been better off if policy-makers had listened back then.
I knew about the repression in the [Chinese] community. I knew about the political interference taking place. I knew about agents of influence [working in government roles], he said in an interview last week.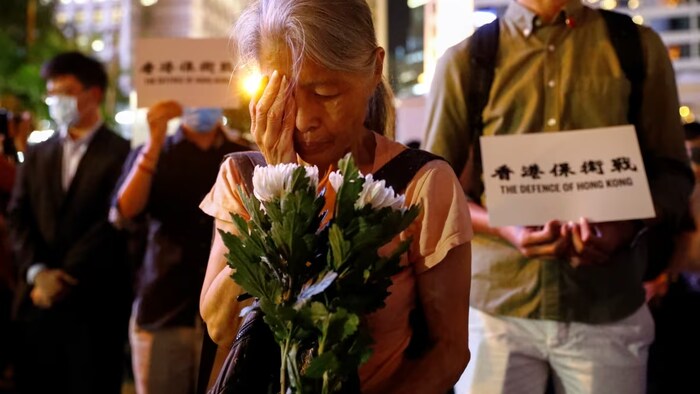 Garry Clement shared similar frustrations.
He was posted as an RCMP liaison officer at Canada's Hong Kong high commission in the early 1990s, in a career where he went on to become an RCMP superintendent and national director of the proceeds of crime division.
He said he heard from colleagues that criminals were abusing Canada's immigrant-investor program and the then-Royal Hong Kong Police had given up trying to alert Canada.
Their position was: 'There's no point giving intelligence to Canadians.' Because we just ignored it, Clement said.
Nothing was being done.
He said he kept writing memos back to Ottawa, about a half-dozen per week. His work fed into the Sidewinder report.
But he said nothing came of it. 
Part of the problem at the time, he said, was that being a member of a criminal organization was not grounds for inadmissibility to Canada.
That's since changed (new window). In subsequent years, successive Canadian governments also tightened political financing rules to make big-money and corporate donations, like those described in Sidewinder, illegal.
Yet, even in the 2010s, The Mosaic Effect co-author McGregor said he kept trying and failing to get officials in B.C. and Ottawa to take an interest in evidence he'd collected of massive amounts of drug cash being laundered by triads through provincial government-run casinos.
He'd started an integrated team within the RCMP where police could use intelligence material for their cases, as happens more easily in the U.S.
The project was disbanded.
A Canadian case, cracked in the U.S.
That's why McGregor said he and his colleagues were delighted when a case crossed national borders, and his U.S. colleagues got involved in an investigation: they simply had more effective tools to make an arrest.
He cites a famous example involving a B.C.-based company that sold encrypted phones to criminals: the key arrest in the case, of a Canadian resident, was made while he was in Washington State, by U.S. authorities. Those American authorities decrypted his equipment and that led to a bombshell — criminal charges against the head of RCMP intelligence, Cameron Ortis, accused of leaking state secrets (new window).
These intelligence veterans offer different suggestions for attacking the issues laid out in those long-ago memos. 
They include a new racketeering statute in Canada, intelligence-sharing with police, a law against lying to police, ensuring money-laundering cases aren't thrown out of court because they take too long (new window), a foreign-agents registry like the one Ottawa is studying (new window), and an RCMP refocused on major crime instead of local policing.
Also, a public inquiry. 
WATCH | David Johnston to lead investigation of election interference: 
Former governor general to lead election interference investigation
Prime Minister Trudeau has appointed former governor general David Johnston to oversee the investigation into accusations of Chinese meddling in Canada's last two elections.
About that inquiry...
Juneau-Katsuya is scathing of anyone today still advising Prime Minister Justin Trudeau against one, for fear it might hurt the government: Morons, he calls them.
He said every federal government dating back to the 1980s would be embarrassed by the details of a full public inquiry, saying there are numerous examples of connections between China's United Front Work Department and political officials and the bureaucracy, going back years. 
He said both the national interest, and Trudeau, would be best served by ripping off that band-aid immediately and calling a probe.
As for whoever has been leaking allegations to the press about Chinese election interference (new window) and so-called police stations (new window) in Canada, Juneau-Katsuya says: This whistleblower should receive the Order of Canada.
Alexander Panetta (new window) · CBC News