Home
Society
New Brunswick Jewish community sees growth for 1st time in 30 years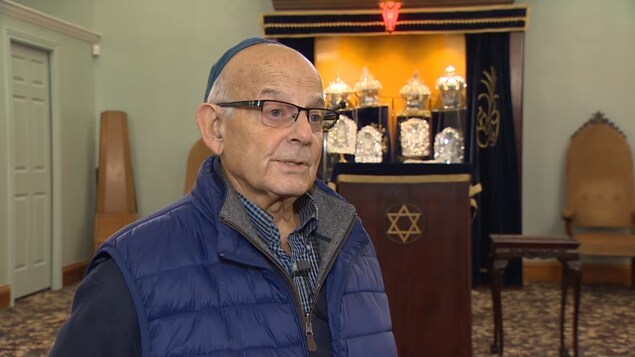 According to census data, Jewish population in province highest since 1960s
New Brunswick's Jewish population has grown for the first time in 30 years, according to religious data released as part of the 2021 census.
It lists 1,000 New Brunswickers who identify as Jewish. That's up from 620 in 2011.
It marks the first increase since 1991 that then was only a blip on an otherwise downward trajectory.
Members of the Saint John and Fredericton Jewish communities point to a targeted immigration program as the reason for the increase.
Norman Hamburg, who helped lead the program aimed at attracting newcomers to Saint John, said the idea came about after the community fell to such a low number they had to sell their synagogue.
Hamburg said the community wondered what to do.
The only feasible thing really was to look through immigration to find a way to attract people to our city, he said.
Marilyn Kaufman, co-chair of the anti-Semitism committee at Fredericton's Sgoolai Israel Synagogue, said a declining population also forced the Fredericton community to look abroad.
In 2004, our community realized that our enrolment was starting to go down, said Kaufman. We established a committee [at] the synagogue looking into ways of how we could bring [newcomers] in.
Boom and bust
Jews have had a presence in the province since at least Confederation. The country's first census lists 48 Jewish people living in the province, centred almost exclusively in Saint John.
The Jewish population remained in the double digits for the remainder of the 19th century before hitting triple digits in the early 1900s.
Then there was a boom. The population expanded from 376 in 1901 to 1,213 in 1921.
The community reached its peak in 1951 with 1,269 people. But except for one small increase in 32 years ago, it has declined ever since.
Thriving communities
Hamburg has fond memories of Saint John's bustling Jewish community at the height of its population.
That was kind of the golden years of the Saint John Jewish community, he said.
We were vibrant. We had many, many clubs and organizations, cubs and scouts and Zionist Youth group and Hebrew school — lots of things going on in the Jewish community during my formative years.
Kaufman can also remember a time when Fredericton's Jewish population was larger.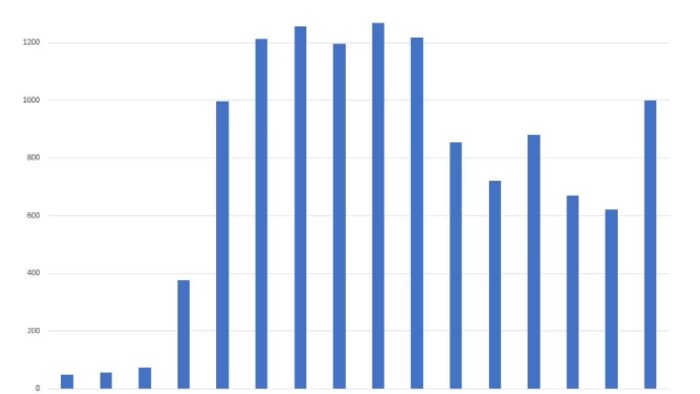 She said the synagogue was founded in 1929 and, at the community's height, there were around 70 families with 35 children attending Hebrew school.
But things changed and the population dropped as more of the community's children moved away to go to school or start a career.
We started out as maybe pedlars and butchers and … in the meat business, said Kaufman. Then a lot of their children went on to be professionals and they went to the bigger centres like Montreal, Toronto.
Resurgence
Both Saint John and Fredericton communities point to government programs in the late 2010s that made it possible for them to attract Jewish immigrants.
While it may seem contrary to the aliyah — the right of Jews to return to Israel — it appears many new immigrants are coming from Israel.
Shelley Stephens, co-president of the Sgoolai Israel Synagogue, said one of the reasons is security and another is quality of life, work-life balance.
Hamburg said the local community has worked hard to make life as welcoming as possible for Jewish newcomers, but said the existing community was more traditional and had to adjust to newcomers' views.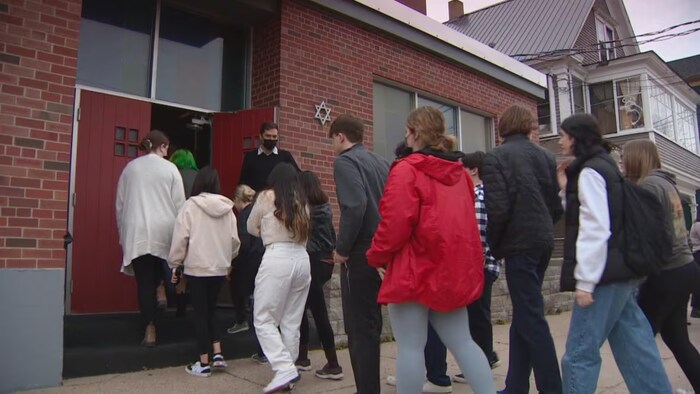 It was a little rough transition because, you know, they're young, said Hamburg. Religion and life has changed. But these people are very, very conscious of their Jewishness, their conscious of pride in being Jewish and pride in community.
Kaufman also said many of the newcomers in Fredericton are more secular than the existing Jewish community, but said they're keen to have their children taught in the ways of the faith.
Jordan Gill (new window) · CBC News