Home
Politics
Federal government banning social media platform TikTok from government phones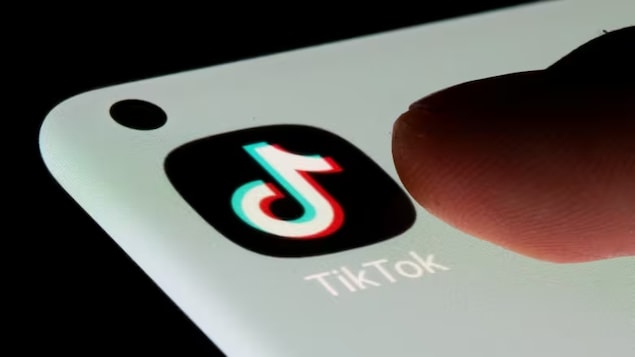 Chief information officer made the decision citing security concerns
The federal government is removing and blocking the video-sharing platform TikTok from all federal government devices, citing security reasons.
In an email sent to Global Affairs employees Monday, department officials said the chief information officer of Canada made the decision following a review. The review found that TikTok's data collection methods could lead to cyber attacks, the email said. 
The app will be deleted and blocked on all government-issued mobile devices on Feb. 28. The National Post first reported the story (new window). 
The Government of Canada continuously works to ensure the cyber security of our networks by identifying threats and vulnerabilities, including those on social media platforms, the email said.
The government will continue to monitor the situation and will work with partners to keep the information on our systems and networks secure.
TikTok specializes in the sharing of short videos. Beijing-based internet technology company ByteDance owns the platform; its ownership has raised concerns at a time of heightened tensions between China and the West.
Last week, Canada's federal privacy regulator, along with three provincial counterparts, launched a joint probe (new window) of the platform's collection, use and disclosure of users' personal information.
Mona Fortier, president of the Treasury Board, said in a statement that the chief information officer concluded the app presents an unacceptable level of risk to privacy and security.
On a mobile device, TikTok's data collection methods provide considerable access to the contents of the phone, Fortier said in the statement.
While the risks of using this application are clear, we have no evidence at this point that government information has been compromised.
Fortier added that the decision is in line with those made by other governments.
The European Commission and European Council have banned TikTok on work devices (new window), as have several American state governments. Most United States federal government employees are also barred from having the app on their government-issued phones (new window).
Prime Minister Justin Trudeau said last year (new window) that Canada's electronic spy agency, the Communications Security Establishment (CSE) is watching TikTok very carefully.
A TikTok spokesperson said the government did not inform the company of the decision before the announcement.
We're disappointed that the Chief Information Officer of Canada has moved to block TikTok on government-issued mobile devices without citing any specific security concerns about TikTok or contacting us to discuss any concern prior to making this decision, the spokesperson said in an email to CBC News.
We are always available to meet with our government officials to discuss how we protect the privacy and security of Canadians, but singling out TikTok in this way does nothing to achieve that shared goal. All it does is prevent officials from reaching the public on a platform loved by millions of Canadians.
Richard Raycraft · CBC News with files from Stephen Hoff