Home
International
Calgarians grapple with devastating earthquake that hit Turkey and Syria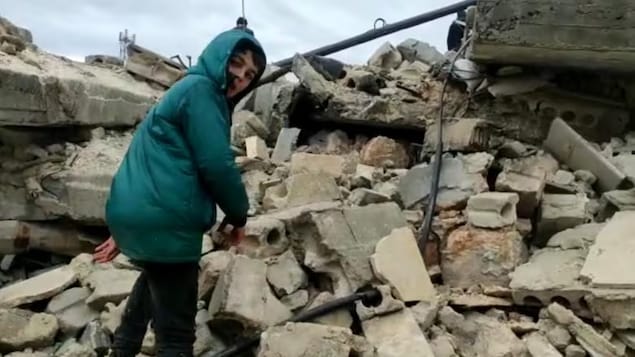 Thousands of Syrian refugees have called this city home since 2015
Abdulsalam Mustafa left his apartment immediately after the first earthquake struck.
For the past few weeks, the Syrian-born Calgarian has been in his hometown of Latakia, Syria, with his mother and sister — visiting his brother, who couldn't flee to Canada with the rest of the family last January.
All of us feel, like, stress, because it's a painful experience, Mustafa said. [We're] tired because we can't sleep. We slept about one hour within the last 25 hours.
On Monday morning, a 7.8-magnitude earthquake struck southern Turkey, followed by a 7.5-magnitude quake nine hours later, resulting in the deaths of thousands of people.
Mustafa and his family have spent a day-and-a-half on the streets, staying out of their apartment building and away from what little infrastructure is left standing, in case something collapses.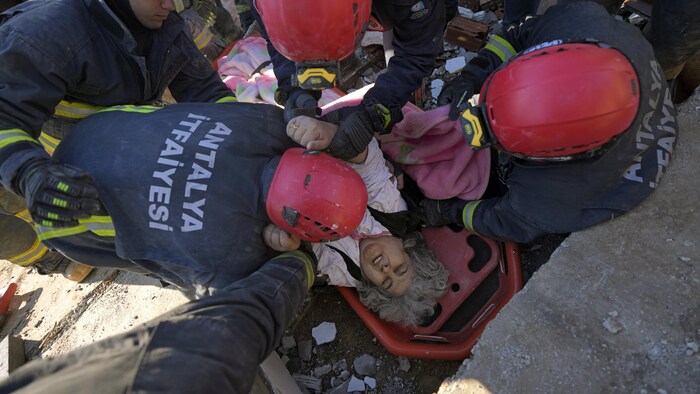 And he's unsure when they'll be going back inside. 
There are people who have returned, Mustafa said. But we don't feel enough safety to go home.
Impact felt globally
Several aftershocks followed. Jolts continued to shake the ground in Turkey and Syria in the aftermath of the initial tremor. In communities and cities across the world, those with ties to the two countries are feeling the impact. 
You might think that this is happening far, far away from Calgary, but because now we have such a strong connection with so many Syrians here … we are very much hurting, too, as a city, said Saima Jamal.
She's one of the co-founders of the Calgary Immigrant Support Society, and has been working with displaced Syrians since they first arrived in Canada.
In conversations with friends in Syria and across the country's northern border in Turkey, Jamal says she hears the fear and trauma in their voices.
I have friends from Syria that have told me they've never witnessed something like this, Jamal said. 
They're traumatized. They're traumatized much more than they were even during the war.
Hoping and helping
In a ground-level restaurant in Gaziantep, the epicentre of the earthquake, people gathered to share food, water and resources and seek refuge.
Surrounded by children and families, Calgary business owner Abdulfatah Sabouni sees those who are impacted doing what they can to help whoever he can. He's in the country on a business trip.
People now help each other … they open restaurants, football spaces or schools, Sabouni said.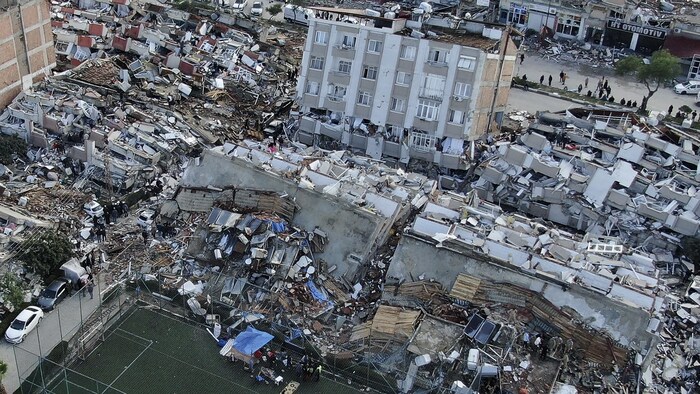 People are making food to offer [others] as well.
Turkish President Recep Tayyip Erdogan said 13 million of the country's 85 million people were affected, and he declared a state of emergency in 10 provinces.
More than 8,000 people have been pulled from the debris in Turkey, and some 380,000 have taken refuge in government shelters or hotels, authorities said.
Aid efforts in Syria hampered
In Syria, meanwhile, aid efforts have been hampered by the ongoing war and the isolation of the rebel-held region along the border, which is surrounded by Russia-backed government forces.
Syria is an international pariah under Western sanctions linked to the war. Volunteer first-responders known as the White Helmets have years of experience rescuing people from buildings destroyed by Syrian and Russian airstrikes in the rebel-held enclave, but they say the earthquake has overwhelmed their capabilities.
Turkey is home to millions of refugees from the war. The affected area in Syria is divided between government-controlled territory and the country's last opposition-held enclave, where millions rely on humanitarian aid to survive.
It was a humanitarian crisis, even before the earthquake, Jamal said. People don't have enough food, they don't have kerosine to burn their stoves, to warm their houses.
Omar Sherif (new window) · CBC News