Home
Politics
Canada providing $10 million in earthquake aid to Turkey and Syria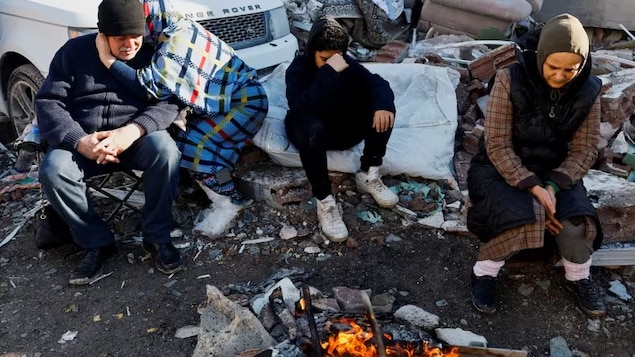 Minister says government may send medical, search and rescue teams
International Development Minister Harjit Sajjan says the federal government will provide an initial $10 million in aid to Turkey and Syria following an earthquake that killed thousands of people in the two countries (new window).
Sajjan said the government is also looking at deploying medical and search and rescue teams, but it first has to receive an assessment from United Nations disaster response teams in the region.
Right now, we have to conduct the assessments. All that information needs to be worked out, Sajjan told reporters Tuesday.
Nothing's off the table. We'll look at any options.
Sajjan did not offer an estimate of how long that assessment might take.
The 7.8-magnitude earthquake hit southeastern Turkey and neighbouring Syria on Sunday and the death toll has since risen to over 5,000. Turkey's disaster management agency said more than 24,400 emergency personnel are now on the ground in the country.
WATCH | Sajjan says 'nothing's off the table' for Turkey aid
Sajjan says 'nothing's off the table' for
2 hours agoDuration2:00Minister of International Development Harjit Sajjan discusses Canada's aid plan for Turkey after massive earthquake.
Sajjan said that while the ongoing Syrian civil war is a complicating factor (new window), Canada's previously announced $50 million in aid to Syria (new window) can help support earthquake relief efforts. He added that Canadian aid in Syria will be provided through the Syrian Arab Red Crescent, the International Red Cross organization in the country.
Immigration, Refugees and Citizenship Minister Sean Fraser said his department is looking into whether anyone looking to immigrate to Canada from Syria has been affected by the earthquake and what can be done for them.
We don't have a full picture of that quite yet. I expect in the days ahead we'll have a better understanding of whether people who are destined for Canada have been impacted, and what we might need to do differently to accommodate their needs, Fraser told reporters Tuesday.
Richard Raycraft · CBC News with files from the Associated Press.