Home
Society
What's on for Black History Month in the Hamilton, Niagara area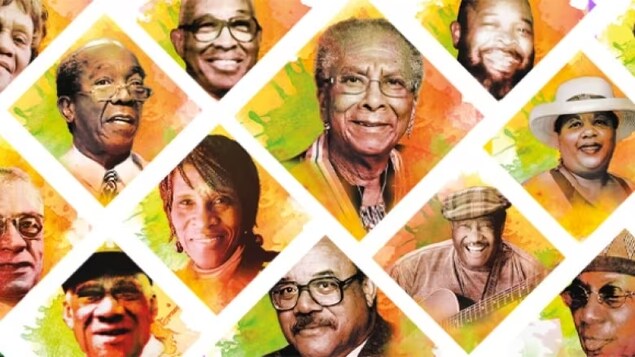 Black History Month is celebrated every February to honour Black Canadians
February is Black History Month — a time where the many contributions of Black Canadians to Canada's history and culture are celebrated.
Hamilton and Niagara are home to many Black communities and Black-led organizations, such as the Afro-Canadian Caribbean Association of Hamilton, a group that serves all African-Canadians, Caribbean nationals and newcomers in the area.
To celebrate Black History Month this year, the Hamilton Black History Council and other organizations partnered with the city to launch the month of acitivities and honour 16 key figures in Hamilton's Black history (new window). 
It's the first time the city is partnering with local Black-led organizations on a Black History Month initiative.
Meanwhile, many other events and initiatives are taking place throughout the month. Here are some to check out.
McMaster photo exhibit, discussion 
Feb. 5: There will be a Periphery Screening and Photo Exhibit to celebrate Black History Month. This will be followed by a panel discussion facilitated by No Silence Race. Periphery is an evocative photographic and film project that bears witness to ethnic diversity in the Jewish community. According to the organizers, sharing narratives from individuals of multiracial and multiethnic backgrounds, Periphery creates space to look, listen, and learn from participants as they share their experiences and explore ideas of representation, intersectionality, ethnicity, race, and sexuality. The event will be held at 1605 Main street W. from 8 p.m. to 9:30 p.m.
Feb. 7: McMaster Black Student Success Centre will host a discussion about advancing supports that help cater to the accessibility needs of Black Students. Under the theme 'Embracing Intersections: Blackness and Disability, the event will be held at CIBC Hall from 4:30 p.m. to 6:30 p.m.
Open house at Salem Chapel BME Church in St. Catharines
Feb. 4: Salem Chapel BME Church in St. Catharines will host an open house from 10 a.m. to 4 p.m. Members of the public will have the opportunity to tour the church and have the opportunity for a Q&A with the church historian Rochelle Bush.
Reverend John C Holland Awards
Feb. 18: The 27th annual Reverend John C Holland Awards 

(new window)

 take place at Liuna Station, 360 James St. N., with special guest Michel Chikwanine, a former child soldier in Congo, now a motivational speaker. The awards celebrate "excellence in our Black community" and are presented by the Hamilton Black History Council. 
Art exhibit and talks at Hamilton Public Library
Hamilton Public Library has gathered a collection of books, music, educational activities, author events and more, to celebrate Black History Month.
Some events planned by HPL include:
Feb. 9: Author Event — In Conversation with Sheila Murray. Author Sheila Murray is interviewed by Leon 'Eklipz' Robinson. Starting time for this event is 6:30 p.m.
Feb. 11: Central Graphic Novel Club — Bitter Root by David Walker and Sanford Greene. This event will begin at 2 p.m.
Feb. 13: Movies for Adults at Central — HPL promises a great selection of free movies from new releases to award-winning classics, including Black Panther (2018) PG-13. Movies are scheduled to start at 1 p.m.
Feb. 16: Art Exhibit Reception — Here's an opportunity to meet artist stylo starr at a reception in celebration of their work. stylo starr, IN THE STARRS, begins at 6:30 p.m.
Feb. 17: Two concerts scheduled. The first, a celebration of the legacy of the Hamilton-born blues master, Jackie Washington Day, begins at 12 p.m. and will feature Garnetta Cromwell & Band: Guitar, Bass, Drums, Voice. The second concert begins at 2 p.m. and will feature Mohawk College: Various Instruments, Vocals.
The full list of HPL events is available here (new window).
Hamilton speaker series
Feb. 21: At Ancaster Old Town Hall, 310 Wilson Street East, Deborah Brown-Simon, Julia Horton and  Richard Douglass-Chin will discuss Black presence in Hamilton and Ancaster, dating back to at least the 1830s. The discussion will focus on Griffin House, Black people in Ancaster, Black presence on Concession Street in Hamilton, Black businesses in downtown Hamilton, Black relationships with Sir Alan MacNab, and Black organizing in the area. Attendance is free but space is limited and pre-registration is required 

(new window)

. The event runs from 7 p.m to 8 p.m.
Workshops for the Francophone community
The Centre Francophone Hamilton (CFH) is offering a series of activities and workshops this month dedicated to the transmission of African arts so that the community of Hamilton can share around African cultures.
CFH says the activities are accessible for all ages, and they hope that participants will develop new knowledge, talent and ideas through their experiences. 
We want to explore with you the visual arts, music, stories and transitional ways of life of several countries in Africa. With our partners, we will create the conditions to offer an experience of culture that knows no borders, that is shared with everyone, CFH said on its website.
It said that with each workshop, participants will create works that will be exhibited at the 10th Black History Month Gala.
Workshop topics include:
Collage and creation around the loincloth.
Hairstyle, history and hair care.
African pottery workshops.
African tales and their illustration.
African and urban dance.
Dates, descriptions, locations and prices of each workshop are available here (new window).
Film screenings and marketplace at Mohawk
Feb. 6 (and other dates): Social Inc. will be hosting Black History Month film screenings 

(new window)

 throughout the month of February. One of the film's being screened is Ruby Bridges. According to the organizers, "This film presents the real-life tale of young Ruby Bridges [Chaz Monet], one of the first African-American children to attend an integrated school in the Deep South. At only age six, Ruby is selected to attend an all-white school in New Orleans, causing an uproar in the racially divided region. Among the people who try to help Ruby adjust to the tense situation are teacher Barbara Henry [Penelope Ann Miller] and Dr. Robert Coles [Kevin Pollak], a child psychiatrist." The screening will be held on Feb. 6 from 2 p.m. to 3:30 p.m.
Feb. 15: Local Black-owned business owners will be showcasing their products and services 

(new window)

 and help support the entrepreneurial community from 11:30 am to 1:30 pm at Mohawk College, Fennell Campus, C-Wing Hallway.
Mohawk College's full schedule of Black History Month activities is available here (new window).
School board asks to share what Black Joy means
Hamilton-Wentworth District School Board is also inviting Black students, staff, families, and community members to visit Engage HWDSB (new window) and share what Black Joy means to them. 
Each February, we participate in Black History Month events and engage in learning opportunities that honour the legacy of Black Canadians. But this month is more than recognizing the accomplishments of the past; it's also about recognizing the talents and brilliance of today and celebrating the promise and potential of tomorrow, HWDSB director of education Sheryl Robinson Petrazzini said.
"This month, I invite members of the Black communities across HWDSB to share stories and experiences (new window) about what Black Joy means to you. All HWDSB students, staff, and families are also invited to share examples of Black Excellence and Brilliance in our schools and in the City of Hamilton."
Desmond Brown (new window) · CBC News