Home
Politics
Federal Politics
Federal government moves to delay medically assisted death for people suffering solely from mental illness
Justice Minister David Lametti says delay to 2024 is necessary because 'safety of Canadians just comes first'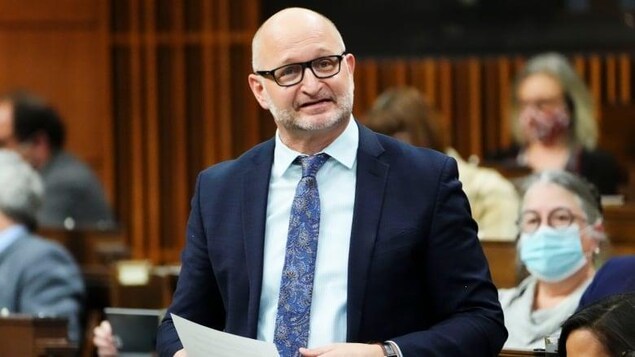 The Liberal government is introducing legislation to delay by one year the expansion of the medically assisted death (MAID) law to cover those suffering solely from a mental illness.
It is clear more time is needed to get this right, Justice Minister David Lametti said Thursday. "The proposed one-year expansion is necessary to ensure that we move forward on this sensitive and complex issue in a prudent and measured way.
It will provide time to help provincial and territorial partners and the medical and nursing communities to prepare to deliver MAID in these circumstances.
Lametti said the delay will allow ongoing studies of the risks of extending MAID to this group of people to be completed.
The safety of Canadians just comes first, Lametti said. That's why we're taking the additional time necessary to get this right.
The government passed MAID legislation in 2016. The Superior Court of Quebec struck the law down in 2019 because it was limited to those whose deaths were reasonably foreseeable.
Bill C-7, which passed Parliament in March 2021, removed that requirement, in line with the court's ruling. The legislation also temporarily pushed out the expansion of MAID to cases involving only mental illness to March 2023. 
'We want to be sure': Lametti
Lametti said many of the provinces were ready to expand MAID in March of this year but the federal government decided to seek the extension to be sure no one jurisdiction is rushed.
COVID slowed everything down, Lametti said. "To be honest, we could have gone forward with the original date, but we want to be sure, we want to be safe, we want everyone to be on the same page.
We want, in particular, those health practitioners, those faculties of medicine, colleges who had some concerns to have the time to internalize what is happening.
Lametti said the extension will also give the Special Joint Committee on Medical Assistance in Dying time to complete its final report on MAID for those suffering solely from mental illness. 
The committee delivered an interim report (new window) in June of last year, which concluded that it was racing against the clock to get its recommendations published in time for the expansion of MAID legislation.
Although some work is already underway … there is concern that more remains to be done to ensure that all necessary steps have been taken to be ready by the March 2023 deadline, the interim report said. 
A looming deadline 
Mental illness in the new legislation refers to conditions that are primarily psychiatric, such as depression and personality disorders. It doesn't cover neurocognitive or neurodevelopmental disorders, or related conditions.
People with neurodegenerative diseases that lead to dementia can qualify under current rules for MAID, officials said.
If Bill C-39 is not passed by March 17 of this year, MAID for people solely suffering from mental illness will become law in Canada. The legislation cannot be passed after that date because the two-year time limit will have ended.
Lametti said he's confident the legislation will pass in time and has already secured the assistance of the NDP and the Bloc in the House of Commons.
The minister said he hopes the Conservatives agree because they have shown support for such a delay in the past. He also said that while he's normally open to opposition amendments, he will be less open with Bill  C-39 because it's a simple repeal.
Dying with Dignity Canada said in a series of social media posts that while it understands the need to provide safeguards and protect the vulnerable, much of that work has been done already.
For the small group of people across Canada who suffer from treatment-resistant mental disorders, and who want the right to apply for MAID, this delay serves to extend their suffering. For this, we are deeply saddened, the group said.
That hope was swiftly dashed later in the day when Conservative MP Michael Cooper called for the expansion of MAID to be scrapped. Later, in the House of Commons, Conservative Leader Pierre Poilievre also condemned the expansion to MAID in 2024.
They've announced that a year from today they will introduce measures to end the lives of people who are depressed, he said. Will they recognize that we need to treat depression and give people hope for a better life rather than ending their lives?
Mental Health and Addictions Minister Carolyn Bennett chastised the Conservative leader, saying that health professionals are trained to deny MAID to people who are suicidal.
Government House Leader Mark Holland, who recently spoke of his own mental health challenges, called on Poilievre to reconsider his remarks.
I would suggest that the leader think about the assertion that anybody supports anybody taking their life, Holland said. 
When we are talking about issues of MAID, it is below this place to assume that any person, anywhere in this country, supports the idea of suicide as way through dark times. 
ABOUT THE AUTHOR
Peter Zimonjic  (new window)· CBC News · Senior writer
Peter Zimonjic is a senior writer for CBC News. He has worked as a reporter and columnist in London, England, for the Daily Mail, Sunday Times and Daily Telegraph and in Canada for Sun Media and the Ottawa Citizen. He is the author of Into The Darkness: An Account of 7/7, published by Random House.