Home
Politics
Indigenous
Some First Nations leaders criticize probe into national chief's workplace conduct
AFN holding special chiefs assembly in April to conclude business overshadowed by controversy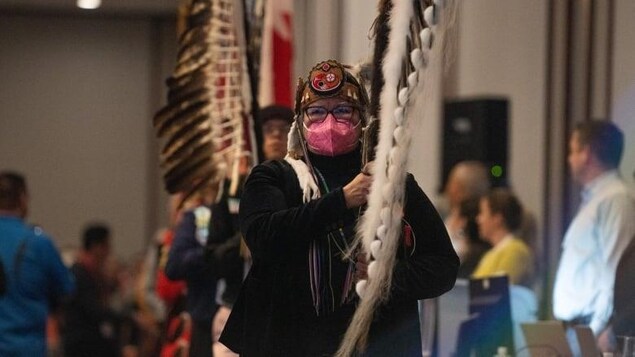 Some First Nations chiefs are calling for a different type of workplace investigation to probe claims that the national chief of the Assembly of First Nations bullied and harassed staff — while others are urging the national advocacy organization to get back to business.
In a memo sent on Jan. 26 to chiefs-in-assembly, Assembly of First Nations National Chief RoseAnne Archibald called the probe into her workplace behaviour (new window) a colonial legal process that distracts from the AFN's real work.
Chief Wendy Jocko of the Algonquins of Pikwakanagan First Nation told CBC News she wants to see a new investigation that's not led by an outside legal firm.
There should be a new process that's grounded in cultural traditions and moving away from the colonial processes, Jocko said.
Archibald is taking aim at the external probe launched by the Assembly of First Nations (new window) (AFN) last spring, citing concerns about the use of non-Indigenous investigators and claiming that she hasn't been told details of the allegations she faces.
There's a clear lack of transparency on the part of the investigator, said Chief Lynn Acoose of Zagime Anishinabek First Nations.
Acoose, who read Archibald's Jan. 26 memo outlining her concerns (new window), told CBC News she would like to see an Indigenous mediator appointed.
The process should be less confrontational than the process that's being undertaken right now, she said.
Because she's a woman leader, she's expected to accept less than what she's due.
AFN tells staff not to talk to media
Four of Archibald's senior staff filed complaints against her last year, along with the AFN's CEO Janice Ciavaglia, who is resigning next month.
Following CBC's coverage of Ciavaglia's resignation (new window), AFN vice president of operations and administration Jonathan Thompson sent an email to staff urging them not to speak to the media.
I wanted to reinforce with all of you that our work is the priority and while it is difficult to ignore the media, we do have a great deal of important work to do, Thompson said in the email.
While it is normal to want to speak out in response to the media coverage, many Human Resources processes mandate confidentiality and we will continue to do our best to maintain that principle. I also urge all staff to not engage with the media.
Jaime Battiste, parliamentary secretary to Crown-Indigenous Relations Minister Marc Miller, called the latest AFN developments troubling.
They serve a really important role in Canada and when AFN is strong, First Nations advocacy is strong, said Battiste, who was a member of the AFN youth council and an interim regional chief.
I hope to see whatever turmoil they're in cleared up in the months to come.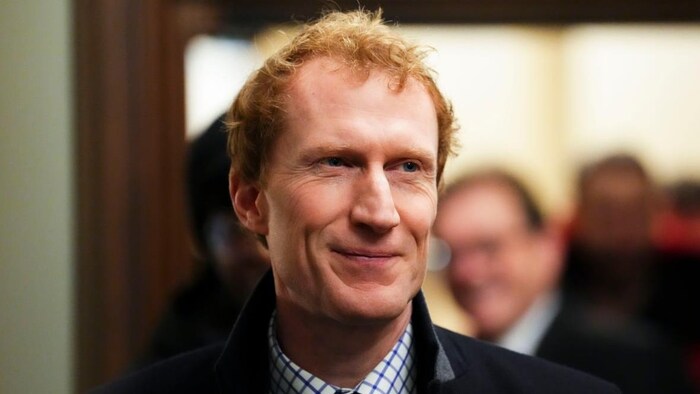 Despite the concerns, Miller said his government doesn't intend to pull financial support for the AFN, which receives tens of millions of dollars annually from Ottawa.
This type of situation, obviously, we are not saying we are blind to, but we do have to take a healthy distance to allow them to sort out their affairs internally, Miller said.
Wilfred King told CBC News that in the 20 years he's been chief of Gull Bay First Nation, he's never seen so much chaos within the AFN.
The national organization is now planning to host another special chiefs meeting in Ottawa from April 3 to 6 to work on a national action plan for the United Nations Declaration on the Rights of Indigenous Peoples Act, and to conclude outstanding business from its last assembly in December.
We've got so many issues to deal with in our communities, clean drinking water, housing, the infrastructure, racism and so forth, King said.
We need an organization, especially a national leader, who's going to move the organization forward.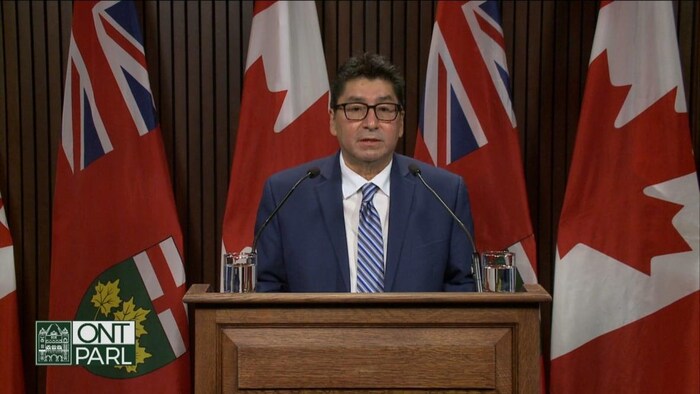 King is suing Archibald over corruption allegations (new window) she made against him, which have not been proven in court. 
He's not the only one taking legal action. Chief Willie Littlechild and Laurie Buffalo from Maskwacis, Alta. also filed a lawsuit (new window) on similar grounds.
It's an unfortunate step, but it's important to recognize that everybody is bound by the law and people's reputations are at stake, King said.
ABOUT THE AUTHOR
Olivia Stefanovich  (new window)· CBC News · Senior reporter
Olivia Stefanovich is a senior reporter for CBC's Parliamentary Bureau based in Ottawa. She previously worked in Toronto, Saskatchewan and northern Ontario. Connect with her on Twitter at @CBCOlivia. Story tips welcome: olivia.stefanovich@cbc.ca.