Home
Society
Education
'It was kind of scary': How this 99-year-old blazed a trail for Black teachers in Ontario
Millie Burgess landed her first teaching job in Toronto in 1957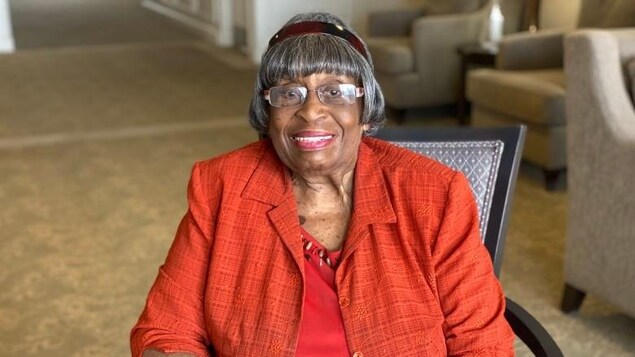 Millie Burgess says she spent much of her career relishing telling strangers she had 20 children and watching their jaws drop.
Burgess, 99, wasn't their mother. She was an elementary school teacher who considered the children she taught each year to be like her own, five days a week during school hours.
Born in Bermuda,  Burgess was the first female teacher of African descent to teach in the Ontario school system, according to the Ontario Human Rights Commission's records, and may be the first Black woman in Canada to complete a teaching degree. 
At first it was kind of scary, but I got over that, said Burgess, who landed her first teaching job in Toronto in 1957 after completing her training in Ontario and teaching in Bermuda.
Toronto didn't have that many Black people, she said.
CBC Toronto first heard about Burgess's story recently after receiving an email from one of her godchildren, who said the former teacher would be 100 in July of this year and some recognition would be nice for her. The email included a link to a 2012 article in a Bermudian newspaper about an honour she received from the Ontario Black History Society.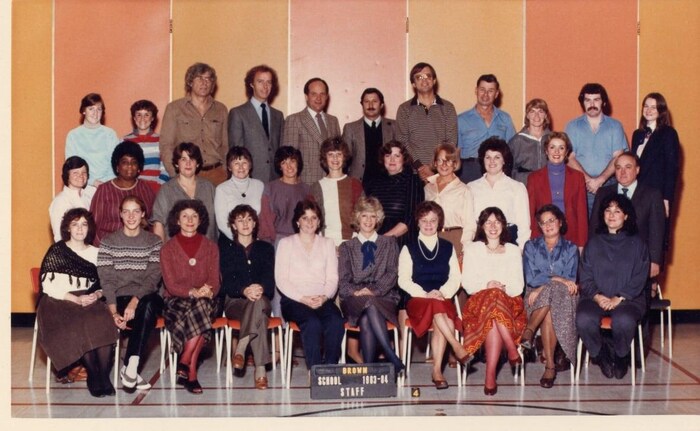 Burgess recalls the culture shock of starting to teach in downtown Toronto schools filled with children who were often newcomers and didn't speak English, but who were mainly from European countries.
She says she sometimes found it difficult launching a career in a country where she initially had almost no contact with people from her background.
But she says it wasn't the children who made it difficult, it was some of their parents.
It didn't seem to bother the kids …They responded to me just as if I was a regular teacher. I didn't have any trouble with that, but some of the parents did … a lot of the parents, she said.
She recalls parents registering their children and bringing them to her class and asking when the teacher was arriving, unable to believe that she could be the one leading the class. On at least one occasion, a parent told the principal he wouldn't have his child taught by a Black teacher, she says.
A 'perseverer'
Through all the challenges that came with being a trailblazer in her profession, Burgess persevered and is now being celebrated by other Black educators for opening doors for others.
Some time into her career, she was joined by other Black teachers, including a handful of her siblings who were also some of her first pupils. They were inspired to enter the profession after Burgess taught them over summer holidays years earlier. 
Cheryl Ann Darrell, Burgess's goddaughter and niece, recalls stories her mom, Cynthia Darrell, and her Aunt Millie would tell about what a difference it made to not be the only one by having each other as Black teaching peers.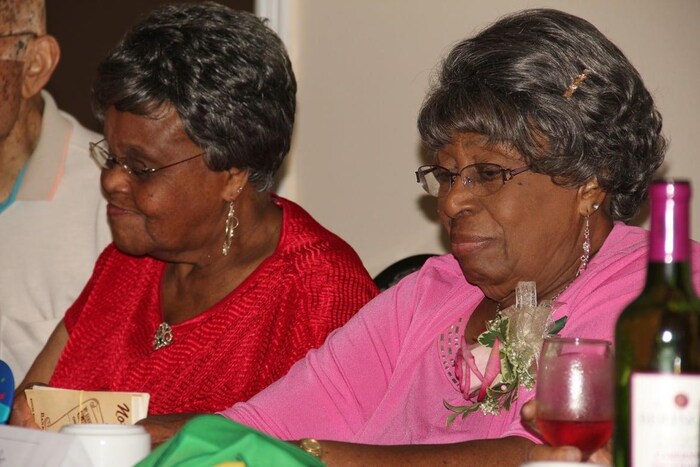 Burgess inspired the next generation of teachers from the family too, says Darrell, noting she has lots of cousins and extended family members who followed the same path.
Millie was kind of the leader for all of us, she said.
She was a perseverer... stubborn, but the good kind of stubborn..
Rosemary Sadlier, a friend of Burgess and the past president of the Ontario Black History Society, says Burgess overcame doubts stemming from racism by continuously proving she was an excellent teacher.
She tells a story about her friend, saying she would invite parents doubtful of her skills as a Black educator to watch her teach the class.
Well, they came into her classroom. They watched her teach. And they encouraged her to stay for as long as she wanted, said Sandlier.
Many of her classrooms had no Black students, says Sadlier, but her holding the position taught everyone ... that if you just see us and learn from us, be with us, you'll see that we're all really just the same. And I think that that's part of who Millie was.
She was teaching you whether or not you were her student, Sadlier says. 
Under-representation of Black educators still a problem
Karen Brown, president of the Elementary Teachers Federation of Ontario, who is also Black, says hearing about Burgess's journey has inspired her, but decades later some of the same challenges remain in the Ontario school system.
Going into the profession being the first, you're always paving the way … because of that brave move that she took, I'm sure she opened many doors for others who entered into the teaching profession, like myself, said Brown.
ETFO will soon launch a campaign profiling Black educators in the hope that Black students, some of whom have had some negative experiences within the school system, see this as a career they'd like to pursue, said Brown.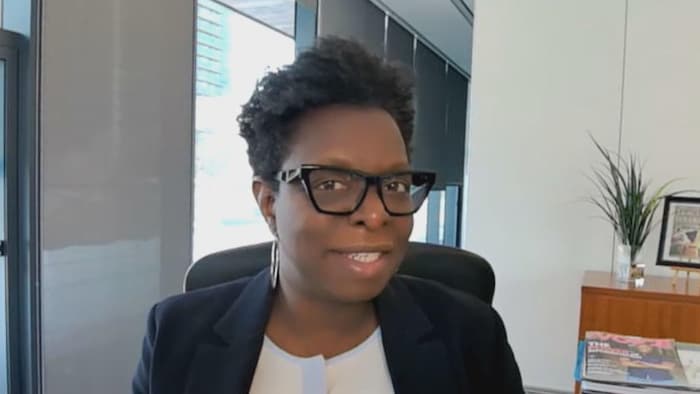 The federation is also calling on school boards to look at the retention and recruitment problem by calling on the government to make consistent anti-Black racism policies.
Celebrating an excellent Black teacher isn't just for show, said Brown, it has real impacts on recruitment and retention of Black educators, something the system still deeply needs, Brown said. 
Right now, there continues to be an under-representation of Black educators, there isn't a critical mass, she said.
And for that to actually occur, we need to look at hiring, we need to look at retention and we need to look at support throughout the system.
For more stories about the experiences of Black Canadians — from anti-Black racism to success stories within the Black community — check out Being Black in Canada, a CBC project Black Canadians can be proud of. You can read more stories here (new window).

ABOUT THE AUTHOR
Clara Pasieka (new window) · CBC News
Clara Pasieka is a CBC journalist in Toronto. She has also worked in CBC's national bureau and as a reporter in the Northwest Territories, Ontario and New Brunswick. Her investigative work following the Nova Scotia Mass Shooting was a finalist for a CAJ Award. She holds a Masters degree in Public Policy, Law and Public Administration from York University.
---
With files from Talia Ricci