Home
Politics
Federal Politics
Emergencies Act commission granted extension to finish writing, report still expected next month
The Feb. 20 deadline for the government to table report in Parliament remains in place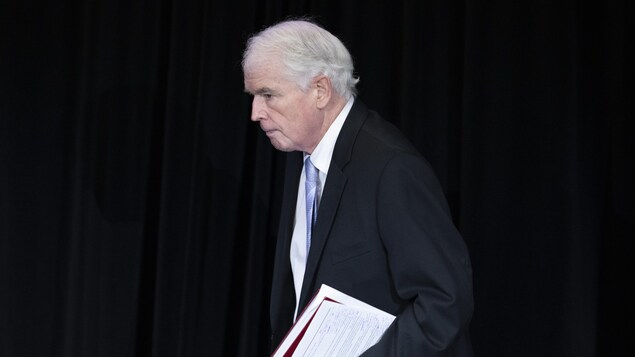 The commission investigating the federal government's use of the Emergencies Act to quell the trucker protests last winter in Ottawa has asked for more time to complete its report.
A government source, who was granted confidentiality to discuss matters not yet public, says the order-in-council establishing the Public Order Emergency Commission will be modified to change the Feb. 6 deadline for submitting its report to the government.
The source, however, says the commission will abide by the deadline imposed by the Emergencies Act, which requires that the report be submitted to Parliament — and released to the public — within 360 days of the emergency declaration being revoked.
That deadline is Feb. 20. CBC confirmed with a senior government source that the commission's deadline will be extended but the report will still be made public by next month's deadline.
Headed by Justice Paul Rouleau, the commission is investigating the federal Liberal government's use of the Emergencies Act last winter to end the Freedom Convoy protests that gridlocked downtown Ottawa for more than three weeks.
The government invoked the law on Feb. 14, 2022, granting extraordinary powers to police and governments to limit the protesters' right to assembly and freeze their bank accounts — tactics meant to clear the demonstrations and prevent protesters from returning.
---
With files from CBC