Home
Society
Ancestry, family history focus of 2023 Nova Scotia African Heritage Month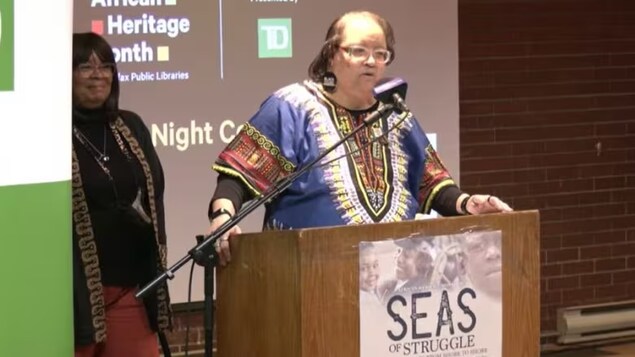 Theme this year is Seas of Struggle: African Peoples from Shore to Shore
Nova Scotia African Heritage Month kicked off this week, and organizers are hoping its focus on ancestry and family history will encourage more Black Nova Scotians to delve into their family's past.
The theme this year is Seas of Struggle: African People from Shores to Shore.
"Seas of Struggles, to me, talks about how we got here," Crystal Mulder, African Nova Scotian community specialist for Halifax Public Libraries and co-chair of Nova Scotia African Heritage Month, told CBC's Information Morning.
How did the African Nova Scotian community and African people get here? Primarily, being the marine society we are in Nova Scotia, we primarily got here by ship.
Mulder said some of the earliest Black settlers included Black Loyalists, War of 1812 refugees, and to some extent the folks from the Caribbean in the 1920s, because you couldn't catch a plane in Barbados and end up in Sydney.
Deep ties to water
There has always been a tie to the water in Nova Scotia, Mulder said.
I think about my own family being from the Lakeland-Cherrybrook area, but also having cousins who are brothers of my great-grandfather who moved to Weymouth and Weymouth Falls, she said.
The progenitor of my family line came from Antigua. He got here by ships and was working on ships when he came here, and his son eventually went to work on ships.
Mulder said there's always been a connection with water as a way of arriving in Nova Scotia and finding employment.
I think historically of the Lewis Trucking Company, founded by Rose Fortune. Its beginnings were on the docks of Annapolis Royal, where Rose Fortune carted luggage in a wheelbarrow, she said.
Tips on where to look
As a part-time genealogist, Mulder said she recommends speaking with older family members because this would offer insight on where to look.
After that, she recommends looking through the Vital Statistics records. Mulder said the libraries have access to the Ancestry website, the Family Search site, Nova Scotia Vital Statistics and Library Archives Canada, where census records can be found.
Marriage records are a lot of information because they have parental names and birth dates, and from there you can start tracing back parents, Mulder said.
A lot of African Nova Scotian church records were lost to fires, she said, but some can still be found in Anglican Church records.
Unfortunately in Nova Scotia, there's also a period of time where you're not going to find records because Nova Scotia didn't keep vital statistics, she said.
Anyone interested in learning more about their family history is welcome to search at the library, Mulder said.
There's also the option of consulting staff in the local history section at the Halifax Central Library, since they are very versed in our genealogical tools, she said.
39th opening celebration
Mulder co-hosted the 39th opening celebration of Nova Scotia African Heritage Month along with Tamar Pryor Brown on Thursday evening.
Pryor Brown said Nova Scotia is the birthplace of African presence in Canada.
African Nova Scotians are a distinct founding people in our community who have contributed to this home we call Nova Scotia, she said.
African Nova Scotians, their teachings, their strength, perseverance — they continue to inspire our community. The historical stronghold of our ancestors' fortitude provides the backdrop upon which we often lean.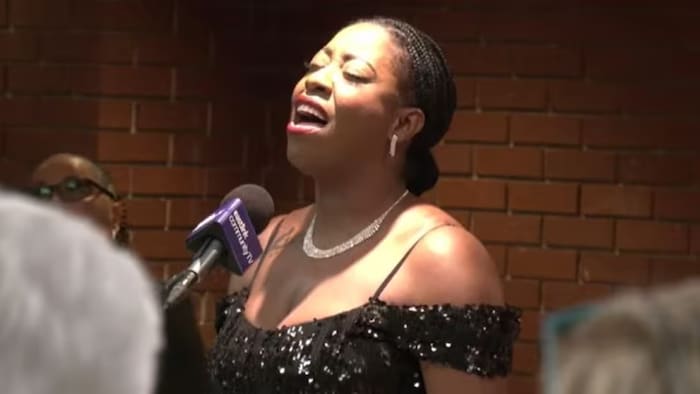 The celebration included performances by Jah'Mila and Sobaz Benjamin with drummers. There were also speeches from Nova Scotia Lt.-Gov. Arthur LeBlanc and Halifax Mayor Mike Savage.
Marlene Ruck Simmonds, the executive director for the African Canadian services branch of the Department of Education, said African Heritage Month is a celebration.
In her own family, she said she has ties to Whitney Pier, North Preston and Upper Hammonds Plains.
"This year's theme, Seas of Struggle: African Peoples from Shore to Shore, recognizes the contributions of African Nova Scotians and their impactful role in Canada's development and advancement."
Anjuli Patil · CBC News