Home
Environment
2 more dead in one of B.C.'s most dangerous avalanche seasons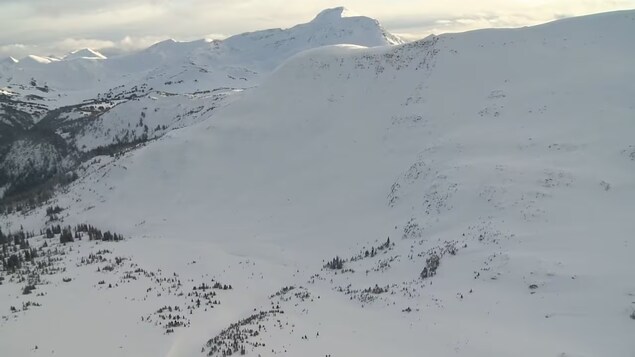 A total of 5 people have died after being caught in avalanches in the province's backcountry this year
Two more people have died in what is shaping up to be one of British Columbia's deadliest and most dangerous avalanche seasons.
The latest fatalities occurred near the town of Revelstoke, B.C., about 200 kilometres northeast of Kelowna.
According to a statement from CMH HeliSkiing, which provides guided backcountry tours, the slide occurred at approximately 2:46 p.m. MT Monday, when three people were caught in a slide — two clients who were fully buried and one guide who was partially buried.
The two clients were dug out and flown to Kelowna General Hospital where they were pronounced dead, the company said.
The guide is in stable condition.
The thousands of guests who ski with us each winter are like our family, CMH president Rob Rohn said in a written statement. 
It is impossible to put into words the sorrow that we feel and the sadness that is shared by our guests, their families and all of our staff. 
Once-in-a-decade conditions
Avalanche Canada has warned the snowpack this season is unusually weak and highly susceptible to avalanches.
In addition to the two fatalities Monday, three other people have died in B.C.'s backcountry this year.
Two off-duty Nelson police officers died after being caught in an avalanche near Kaslo (new window) two weeks ago and over the weekend a snowmobiler from Grande Prairie, Alta. was killed in an avalanche near Valemount (new window), east of Prince George.
Another person was taken to hospital Monday after being caught in an avalanche near the community of Cherryville, about 80 kilometres northeast of Kelowna.
Forecasters have told CBC that dangerous conditions are likely to persist (new window) for some time in the province, particularly in the Interior and northwest B.C. 
CBC News