Home
Politics
Deportation order for chef John Mulwa 'traumatized' Hamilton's Kenyan community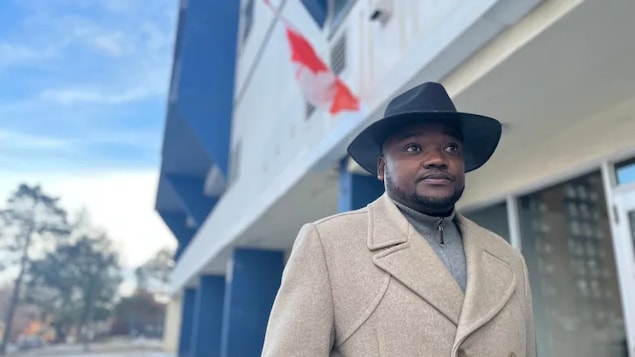 John Mulwa has orders to leave Canada by Jan. 28, despite fears for his safety
Chef John Mulwa has been an important part of Hamilton's Kenyan community for almost a decade, after coming to Canada in 2014, fleeing violence in his country of origin. 
On Jan. 28, he will be deported back to Kenya where, he says, some family members have been killed over land disputes and it won't be safe for him to return.
John is one of the most vibrant people we have in this community, said friend and fellow Kenyan-Hamiltonian Jared Kibagendi.
Mulwa has been a chef for decades, working all around the world with Celebrity Cruises. More recently, Mulwa worked as a chef for the Mohawk Students' Association at Mohawk College.
But his biggest passion is his catering business, where he makes African food for people in the African diaspora who are living in shelters and need a taste of home.
There are a lot of African people who came for safe refuge too, and most of them were living in the shelter, but there was no food for them. So, I would collect food and then I'll go around to check in for them, he said. 
Mulwa is always the one behind the grill at community barbecues, Kibagendi said. He described Mulwa as a natural host and family guy. 
The people who are threatening me and my family are definitely going to come for me.- Hamilton chef John Mulwa
Together, Kibagendi and Mulwa are president and vice-president of a self-help group for Hamilton's Kenyan community, called Jamii. 
Kibagendi said many of the people in Hamilton's Kenyan community are refugees who have fled danger, and who have made a new home for themselves in Canada. 
[Mulwa] being on a deportation order, that thing has really traumatized most of the Kenyan community people here, he said. 
Kenya is not Canada, Kibagendi said, adding that if they are going to deport Mulwa, they should deport him to another country, because he will not be safe in Kenya. 
Hamilton's Kenyan community has started a petition on Change.org, pleading for the government to reconsider the deportation orders. 
'Canada is home to me'
In 2014, he said, he was working abroad when he heard some members of his family had been killed over land disputes back in Kenya. 
His original plan was to go to the United States and find work there, but when he landed in B.C., he did a Google search of where Kenyan refugees stay in Canada, and discovered many of his fellow Kenyans were in the GTA.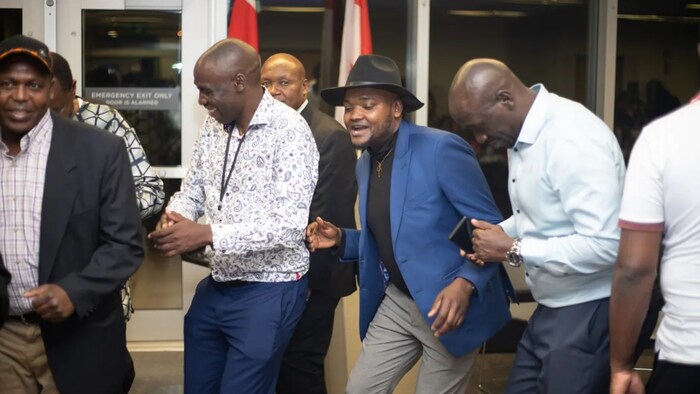 Before fleeing Kenya, Mulwa said he had been to Canada before while working on a cruise ship as a chef. 
I saw Canada is one of the best places where I can live and…. feel safe, he said. 
Mulwa said when he arrived in Canada, he was struggling with depression and trauma from fleeing Kenya. 
He told himself, the only way to heal from this is to connect with the Kenyan community, and became an active community leader. 
He worked at Samir Halal Supermarkets in Hamilton as a butcher, worked as a line chef at Mohawk College, organized the Hamilton Kenyan Annual Barbecue and started his own catering business. 
This past summer, he worked with Murphy's Country Produce on a special project, where he grew east African vegetables on a Binbrook farm. 
Canada is home to me, he said. 
Lack of documentation impacts refugee application
But obtaining refugee status while already living in Canada proved to be difficult. 
When I explained the same story I'm explaining to you, for some reason [Canadian Border Services] did not believe me, he said. 
Hamilton immigration consultant Charlene DaSilva said seeking refugee status in Canada is a multi-step process that requires several hearings and documented proof that you are unsafe in your country of origin. 
If you're going to come to Canada and say I need the protection of Canada, Canada wants to see, 'Well, what is the proof of that? You know, do you have police records? Do you have medical records? Do you have threats, written threats? Do you have anything that actually substantiates your fear?' she said. 
Mulwa said he was initially allowed into the country as a refugee, and DaSilva said he likely had a two-year window to prove his status. 
He said he was asked to collect evidence from the same country that I was hurt.
How [could you] go to the same village where you are being threatened to ask random people to give you evidence of what you're going through? Mulwa said. 
Mulwa said he fears for his safety in Kenya. 
The people who are threatening me and my family are definitely going to come for me, he said. 
Kibagendi said sending Mulwa back to Kenya is like throwing him into a den of lions.
Mulwa said he applied for refugee status in 2014 and was denied, and that he appealed the decision three times afterwards and was denied every time.
In June 2022 he applied for a final appeal with the Federal Court of Canada for a judicial review but was denied. 
A Canadian Border Services spokesperson, Rebecca Purdy, responded to CBC Hamilton's inquiries about Mulwa's case through email. She said she was unable to answer questions related to Mulwa's case, but said, The decision to remove someone from Canada is not taken lightly.
Once individuals have exhausted all legal avenues of appeal and due process, they are expected to respect our laws and leave Canada or be removed, she said. 
Mulwa has one last chance — he is seeking humanitarian and compassionate grounds (new window) for permanent residency in Canada.
Mulwa said he applied on Dec. 12, 2022, and has received confirmation that his application has been received. 
Cara Nickerson (new window) · CBC News