Home
Economy
Bank of Canada raises rate another half percentage point, to 4.25%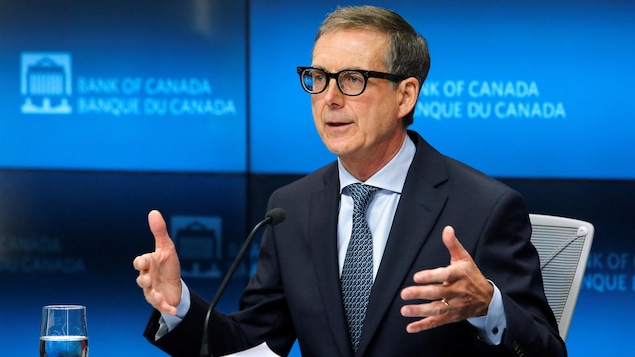 Central bank has raised policy rate 7 times this year in battle against inflation
The Bank of Canada raised its benchmark interest rate by 50 basis points, to 4.25 per cent.
The move was widely expected by economists, who were anticipating a rate hike of either 25 or 50 points.
Canada's central bank has raised its rate seven times this year in its fight to wrestle inflation into submission. In the process, the bank has taken its rate from 0.25 per cent to 4.25 per cent. 
That's had a huge impact on the rates that Canadian consumers and businesses get from their banks on things like savings accounts and mortgages.
Canada's key interest rate climbs further to 4.25%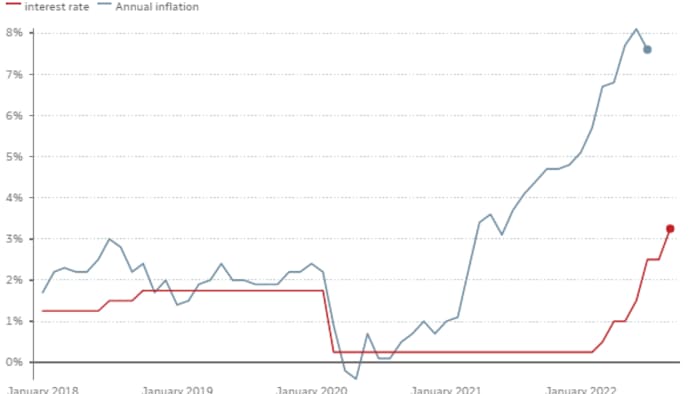 In previous rate hikes, the bank made it clear that it would continue to raise its trend-setting rate until inflation came back to within the range of up to three per cent that it targets. As recently as October, the bank was saying (new window) it "expects that rates will have to go even higher.
The month before, they said (new window) they still judge that rates would have to go higher, after raising by 75 points.
But Wednesday's statement accompanying the rate decision was a clear departure from that tone, as the language shifted to a more neutral, wait-and-see approach.
The bank and its policy makers will be considering whether or not the rate has to go higher in order to bring supply and demand back into balance and return inflation to target, the bank said Wednesday (new window).
For economist Royce Mendes at Desjardins, that's a clear pivot. Upcoming readings on the labour market, inflation and the central bank's own surveys will dictate whether there's more to come, he said. We now expect central bankers to officially communicate a pause at their January announcement, when they will have a fresh set of forecasts in hand.
Stopping the barrage of rate hikes is long overdue for people like Rabia Shumayal. She and her husband bought a home in Mississauga, Ont., during the pandemic, a decision she says she has since come to regret because of the rapid escalation in her mortgage costs.
If they keep increasing the interest rate at this rate, I don't know how I'm going to afford [my mortage] bill, she told CBC News in an interview.
On the advice of her mortgage broker and others, she opted for a variable rate loan. 
Skyrocketing payments
Her initial rate was 1.92 per cent, which resulted in a monthly payment well within her family budget. But rates have skyrocketed to more than five per cent since then, causing her mortgage payment to balloon to the point where it gobbles up every spare cent the family has, she said — and then some. 
My kids don't have any extracurriculars because I can't afford it, she said. Every single penny is going toward the mortgage.
She bristles at suggestions that families can beat inflation by cutting back on expenses, such as the recent quip by federal Finance Minister Chrystia Freeland that families should consider cancelling their subscriptions to Disney+ (new window).
I already don't have one of those things, Shumayal says. And even if I had those, how would getting rid of $30 make up for $1,000 of an escalation of an interest rate?
While she's glad to have a home for her children, she's angry that the bank seems committed to raising rates and punishing families like hers, despite the bank's infamous 2020 pledge (new window) that interest rates are going to be low for a long time.
I should punch myself on that decision, she says. Why did I listen to all these people?
Pete Evans (new window) · CBC News ·