Home
Courts and Crime
Supporters hold rally outside Saskatoon courthouse before Dawn Walker court appearance
Sask. woman facing parental abduction, public mischief charges after disappearance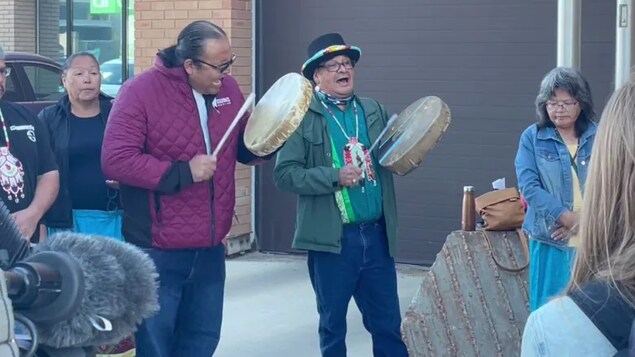 A Saskatoon woman facing parental abduction and public mischief charges after allegedly crossing into the United States illegally will make her first Canadian court appearance Monday morning.
Dawn Walker disappeared in late July along with her seven-year-old son, who CBC News is not naming now that he's been found.
Her truck and other personal belongings were found at Chief Whitecap Park, near the South Saskatchewan River near Saskatoon, on July 25. 
Walker and her son were found safe (new window) in Oregon City, Ore., on Aug. 5 and she was arrested while her son was brought back to Saskatoon by a legal guardian shortly afterward.
Before the appearance, supporters held a rally in front of court, holding signs of support and speaking in support of Walker.
Walker has previously made domestic violence allegations against her ex, who is the father of her son.
Police have said the allegations were investigated but no evidence was found to support them.
NWAC is really relieved to hear that Dawn is back in Canada and pleased that she'll have a quick bail hearing, said Judy Hughes, a special advisor with the Native Women's Association of Canada outside court.
Hopefully she'll be freed, and we're also here with everybody demanding justice and fair treatment.
The Federation of Sovereign Indigenous Nations (FSIN), a group representing First Nations in Saskatchewan, is calling for Walker's release (new window) and an investigation into the police's handling of Walker's domestic violence allegations.
At about 4 p.m. CST Friday, Walker was transferred into Saskatoon police custody after spending two weeks in U.S. federal custody (new window) and then in RCMP custody in B.C. (new window)
She is also facing charges in the U.S. related to allegedly using false documents to cross the border, and U.S. prosecutors previously said in a request to detain her while waiting for a trial that Walker had been planning to fake her own death (new window) prior to her disappearance.
Additional charges could be tacked onto her case as the investigation into the events surrounding her disappearance progress, Saskatoon police say.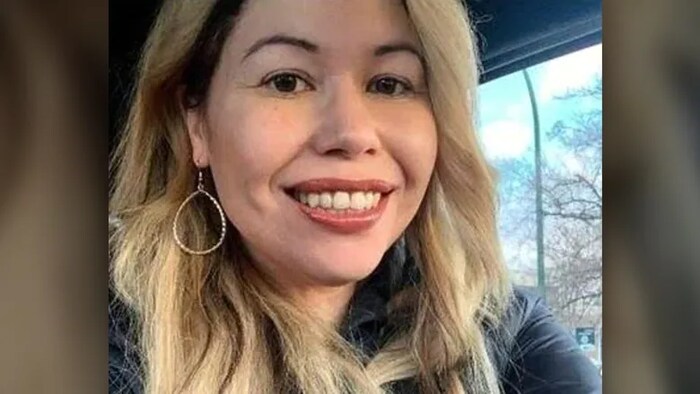 Walker is an acclaimed author and was also the executive operating officer of the FSIN.
One of Canada's best-known defence lawyers, Marie Henein, said last week that she would be defending Walker on her Canadian charges (new window).
Henein is known for several high-profile cases, defending people like Michael Bryant (new window), Vice-Admiral Mark Norman (new window) and Jian Ghomeshi (new window).
When asked if the Federation would be paying for Walker's legal fees, vice-chief Heather Bear said it would if it had the money, but referenced a GoFundMe campaign set up to aid with legal fees. 
That GoFundMe has raised nearly $30,000 in donations as of Sunday at noon.
CBC News