Home
Society
Quebec cardinal Marc Ouellet denies sexual assault allegations
Ouellet calls allegations "defamatory", says he will participate in lawsuit to clear his name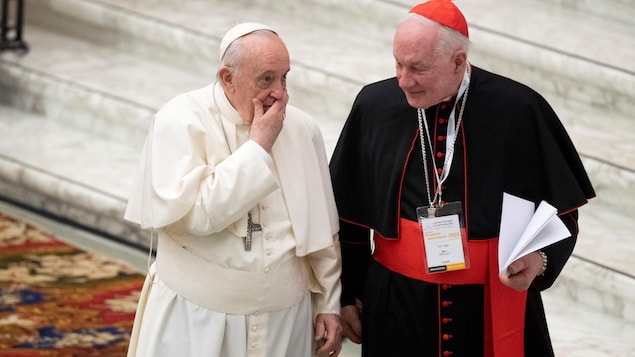 Cardinal Marc Ouellet says he « firmly denies » the sexual assault allegations made against him in a recent class-action lawsuit against the archdiocese of Quebec.
The former archbishop of Quebec, who now holds one of the highest-ranking positions in the Vatican and is seen as a potential successor to Pope Francis, called the allegations defamatory in a statement released Friday morning on the Vatican News website. 
His comment follows an announcement from the Vatican on Thursday that there was insufficient evidence (new window) to investigate Ouellet.
The cardinal is accused of unwanted touching and kissing, and sexual harassment by a woman identified as F in the civil lawsuit. His name and that of some 88 clergy members who worked for the archdiocese of Quebec appear on the court documents.
The lawsuit represents more than 100 alleged victims of sexual assault.
Ouellet said he will participate in the lawsuit to make sure that the truth be established and [his] innocence be recognized.
More information to come.
Émilie Warren (new window) · CBC News