Home
Politics
Federal Politics
Emergency alert system not good enough, says Bill Blair
Minister of Emergency Preparedness says people need to get information about what to do sooner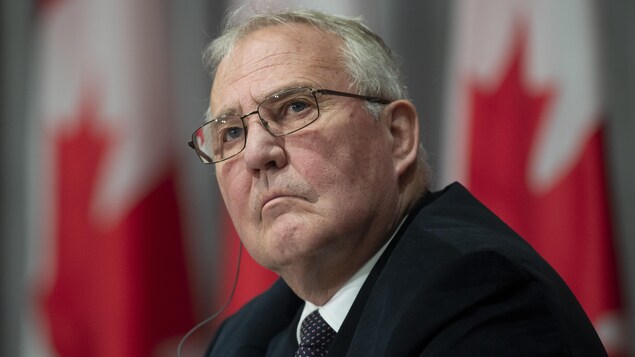 Canada's emergency alert system is not working well enough when disaster strikes, Minister of Emergency Preparedness Bill Blair said Friday.
Speaking to reporters at the Global Platform for Disaster Risk Reduction in Bali, Indonesia, Blair conceded that information alerts sent out ahead of a sudden, severe storm that hit southern Ontario and Quebec recently weren't as helpful as they could have been.
He didn't mince words when asked if the early warning system worked as well as it could have ahead of the storm.
The very simple and straightforward answer is no. I think there needs to be improvements, Blair said.
He said alerts need to be sent out sooner, should offer more and better information about what recipients should do and should be more consistent in terms of who gets them.
Residents have criticized system
The May 21 storm and its aftermath killed 11 people in Ontario. Many in the Ottawa area are still without power.
Some residents have criticized the alert system, saying they didn't receive a warning when they felt they should have (new window). Alerts were sent to cell phones and were also broadcast on TV and radio in some areas. It was the first broadcast intrusive alert for an extreme thunderstorm warning.
Blair acknowledged the criticism, calling the early warning system inconsistently utilized.
He said one of the most important things he learned at the conference is that there's data to suggest a strong early warning system for natural disasters can reduce casualties and damage by 30 per cent on average. 
He said the federal government will be working with the provinces and territories and Environment Canada to make changes to the system.
It's not just the right thing to do, it's the smart thing to do, he said.
Clearly, I think the tragic loss of life, and the damage that occurred in Ontario and Quebec over the past several days, demonstrates that there is still more work to do, and we're committed to doing that work.
Feds offer to assist Ontario, Quebec
Blair's remarks come as officials warn of a risk of flooding in (new window) Gatineau, Que. Blair said he's been briefed on the situation and that federal government officials are communicating with provincial counterparts.
He added that the federal government has offered aid to Ontario to help with recovery from the storm, but the province has not taken up the offer yet.
We have offered assistance as required, but we have been advised, by the province, that the current response to the damage that was caused by the storms over the past two days is within their capacity to manage, Blair said.
We're working very closely with the provinces and local authorities, and we've provided them with assurances that if they require our assistance we'll be there to help.
He said the federal government is also prepared to step up with financial aid through the Disaster Financial Assistance Arrangements (DFAA) (new window) if Ontario and Quebec request it.
But in an interview airing Saturday on CBC's The House, Blair said the program is getting more costly. 
Of an estimated $9 billion-plus in damages caused by flooding in British Columbia (new window) last year, Blair said, the federal government covered about $5 billion.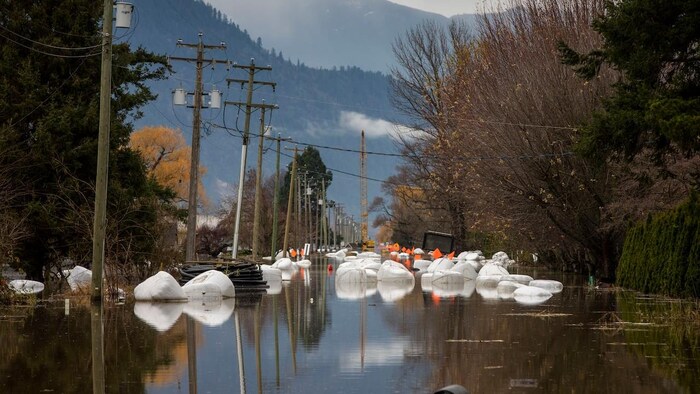 One of the problems that we run into in the federal government is the Disaster Financial Assistance Arrangements, and we are seeing that the cost of that has been increasing quite significantly, Blair told host Chris Hall.
So earlier this year, I set up an expert panel to start looking at that arrangement — not to reduce the amount of money that we spend, but to start spending it smarter and start investing in prevention, mitigation and adaptation, so that we can reduce the cost of the damage that's being done.
Blair added that the government could do more to provide useful information to Canadians on responding to disasters.
In May, we had the Emergency Preparedness Week, and we made an effort to put information out into our communities. And there was actually this year a pretty strong uptake from the public about being better prepared for emergencies, the development of emergency preparedness kits, he said.
When people get that information and they know what to do, then then they can be safer and they can significantly reduce casualties and the damage that's caused by these events.
Richard Raycraft (new window) · CBC News