White men make up a third of Canada's population but a majority of MPs — here's why
Political parties say candidate diversity is high on their agenda this election, yet a new CBC/Radio-Canada data analysis has found white men who ran for office federally in 2015 and 2019 received more money from their party and ran in ridings that were easier to win. Several former candidates who self-identify as racialized or Indigenous also told CBC that they faced racist attacks and discrimination on the campaign trail.
Each dot represents a candidate in 2015 and 2019 for the Liberal Party, the Conservative Party, the New Democratic Party and the Bloc Québécois. (The breakdown for 2021 is unavailable, as nominations are still in progress.) In the dataset we used for this analysis, candidates were already categorized as white men, white women, racialized men, racialized women, Indigenous men and Indigenous women.
To rotate the visualization, click on it and move your mouse while keeping it pressed.
White men were disproportionately represented in 2015 and 2019, accounting for 52 per cent of all candidates while making up only 36 per cent of the Canadian population.
Candidates
The dotted lines represent the share of the broader population.
Not only were there more white men, but many of them had previously won in a federal election. The majority of elected MPs running for re-election — or incumbents — in the past two federal elections were white men.
White men had another advantage: their ridings were more often "safe" seats. Three out of four candidates who ran in party strongholds were white men. (We defined "strongholds" as constituencies where a party has won the two previous elections by a margin of at least 10 per cent.)
Candidates in strongholds
To fund their campaigns, the candidates rely mainly on money from their parties and riding associations. We found white men received 10 per cent more than the other candidates overall.
Money received, on average
These advantages contributed to white men winning more often than other candidates. Once the campaigns were over, white men represented the majority of all elected MPs in 2015 and 2019, while making up only a third of the Canadian population.
Elected candidates
The dotted lines represent the share of the broader population.
We repeated the same analysis excluding those who had won in the previous election. We found white men who were non-incumbents still received more money and were placed in party strongholds more often than any other group of candidates.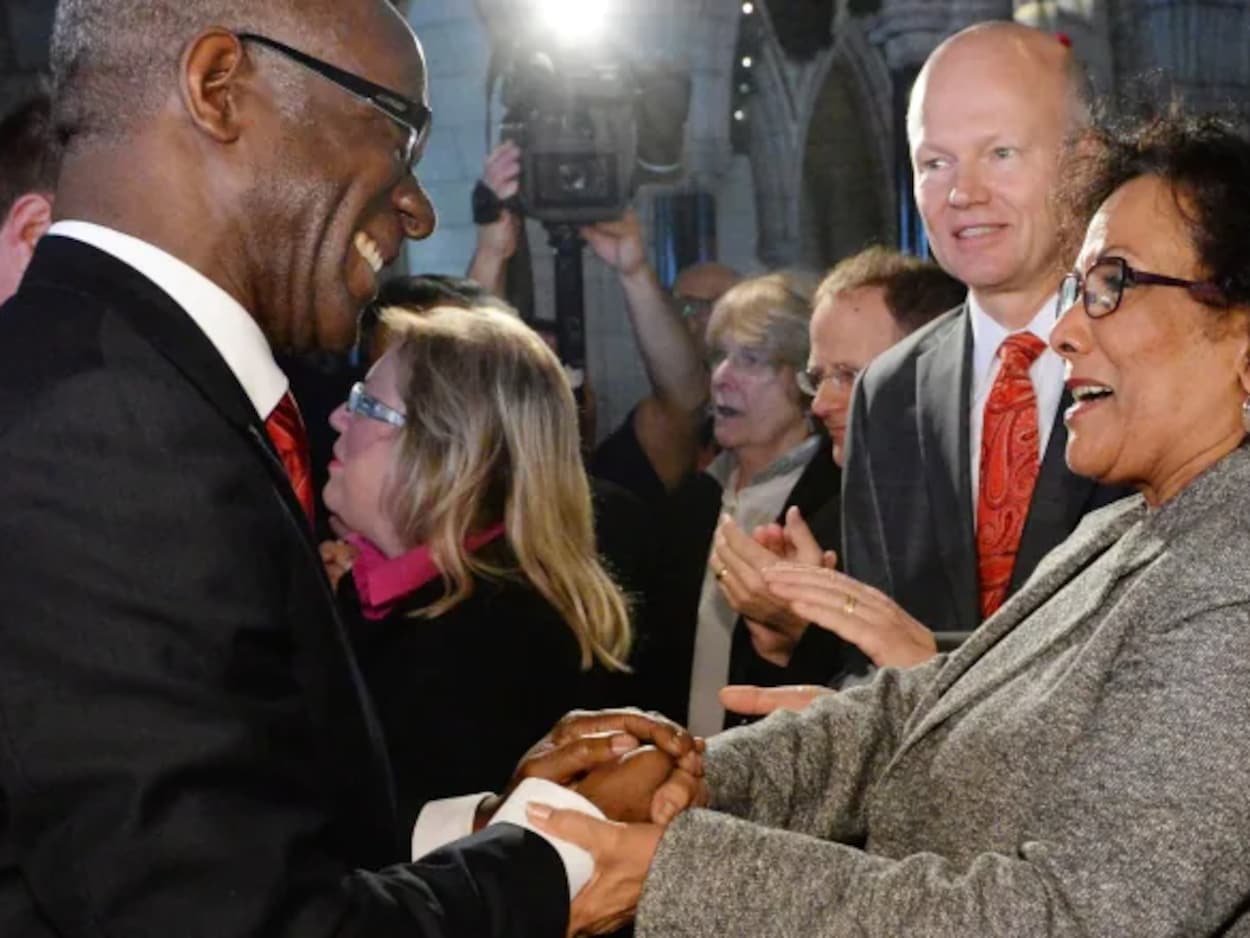 For Quebec Liberal MP Emmanuel Dubourg, it's obvious that candidates who are not white have a different experience — and the challenges go beyond funding or their likelihood of being elected. "When I go door-knocking, I choose white volunteers to accompany me and I always do it in the daytime — otherwise, people won't open their doors," he told CBC.
During his 15 years in politics, he says he's been harassed on multiple occasions because of his race. During the 2019 campaign, Dubourg had to hire a security guard for his campaign office and share a detailed itinerary of his outings with police on election day. He also had to shut down his social media accounts.
The accountant and former university lecturer says he's aware he remains an outlier, because he always ran in party strongholds. In the 2019 election, Dubourg won his riding of Bourassa in Montréal-Nord by a landslide, with 58 per cent of votes. "It is very important that parties turn to candidates who are racialized," said Dubourg. "However, it must be said that for those candidates, making the leap into politics comes with ... a significant risk."
These experiences of racism and inequality were described by more than a dozen former candidates who spoke to CBC. All ran in the 2019 election.
"I had a couple of people tell me to go back home a few times. I've had people yell at me. One person told me once that they were surprised that I knew what democracy was because I'm Filipino, and quote-unquote to them, 'The Philippines doesn't have a democracy.'"
Jaeden Dela Torre
Candidate for the NDP in Steveston—Richmond East, B.C. (2019)
"I lived anti-Semitism. I lived Islamophobia first-hand, I experienced it. I got swastikas on my posters."
Mariam Ishak
Candidate for the Conservative Party in Pierrefonds—Dollard, Que. (2019)
"People [are] making comments about me being a Muslim, or very Islamophobic comments, [asking] whether you are a terrorist or an Islamist extremist. People make assumptions just because of your name."
Taleeb Noormohamed
Candidate for the Liberal Party in Vancouver Granville, B.C. (2019 and 2021)
"We use everything we can to discredit opponents. [My opponents] will use the fact that I am a woman, that I don't have a similar background [to theirs]. It's part of the game. The fear of the 'other' or the fear of the 'foreigner,' it's often a winning tactic."
Isabel Dion
Candidate for the Bloc Québécois in LaSalle—Émard—Verdun, Que. (2019 and 2021)
"The most visible place where I got ... hostility was door-knocking. I noticed that when I door-knocked with other candidates who were white-passing or white, the door wasn't slammed in my face and we had a chance to talk and people would give us that little bit of time to talk about green values and our platform."
Evelyn Tanaka
Candidate for the Green Party in Calgary Shepard, Alta. (2019 and 2021)
"There's been a misconception that in Canada, racially segregated data are not necessary because race doesn't matter as much here as it does in the United States," said Erin Tolley, the Canada Research Chair in gender, race and political inclusion at Carleton University in Ottawa. "During the pandemic, it became clear that racialized Canadians were much more likely to contract and die from COVID. That's a wake-up call that race does matter."
The associate professor is part of a team of Canadian researchers who tracked the race, gender, age, occupation and political experience of more than 4,500 federal candidates. It took the team four years to compile their dataset, the most detailed ever produced in Canada. (Details on this data and CBC/Radio-Canada's complete analysis can be found in the methodology at the end of this story.)
Tolley said not even the Library of Parliament has up-to-date information on the racial background of candidates. "I think that's partly a reflection of this discomfort in Canada with thinking about race, talking about race and acknowledging that ... race does influence all facets of our society."
Improving the collection of race-based data at all levels of government was identified as a priority by the Parliamentary Black Caucus in a 2020 request signed by more than 160 parliamentarians from various parties, as well as by senators. The demands were made to the federal government shortly after the police killing of George Floyd in Minneapolis in May 2020, with the goal of better documenting the impact of systemic racism in Canada.
In our analysis, CBC-Radio Canada found that white women were underrepresented as political candidates when compared to their share of the Canadian population. We found similar gaps with racialized women and Indigenous men (1.7 per cent of candidates, but 2.3 per cent of Canadians).
Candidates
The dotted lines represent the share of the broader population.
There's a notable exception: the proportion of racialized men and Indigenous women running federally is similar to their representation in the population.
MPs who run for re-election have a better chance of winning. But racialized women and Indigenous men are less likely to be incumbents than white men.
Incumbency is even more rare for white women and racialized men. But in this category, Indigenous women face the biggest challenges.
What about where they ran? White women ran in a party stronghold half as often as white men. For racialized men and racialized women, it was only a third of the time.
Candidates in strongholds for each group
No Indigenous men or Indigenous women ran in a party stronghold in 2015 and 2019.
When it comes to campaign funding, white men received, on average, more money than all other candidates. However, when looking at each group in detail, racialized men received three per cent more than white men.
Money received, on average
However, racialized women, white women, Indigenous men and Indigenous women received up to $16,661 less than white men.
Money received, on average
Once the campaign was over, we found Indigenous men won as often as white men, even if they received less funding and didn't run in party strongholds. Racialized men and racialized women, as well as white women, won less often.
Elected candidates, in each group
Again, Indigenous women came last. With the least funding and no access to party strongholds, the 50 Indigenous women who ran in the last two federal elections lost more often than any other group.
Elected candidates, in each group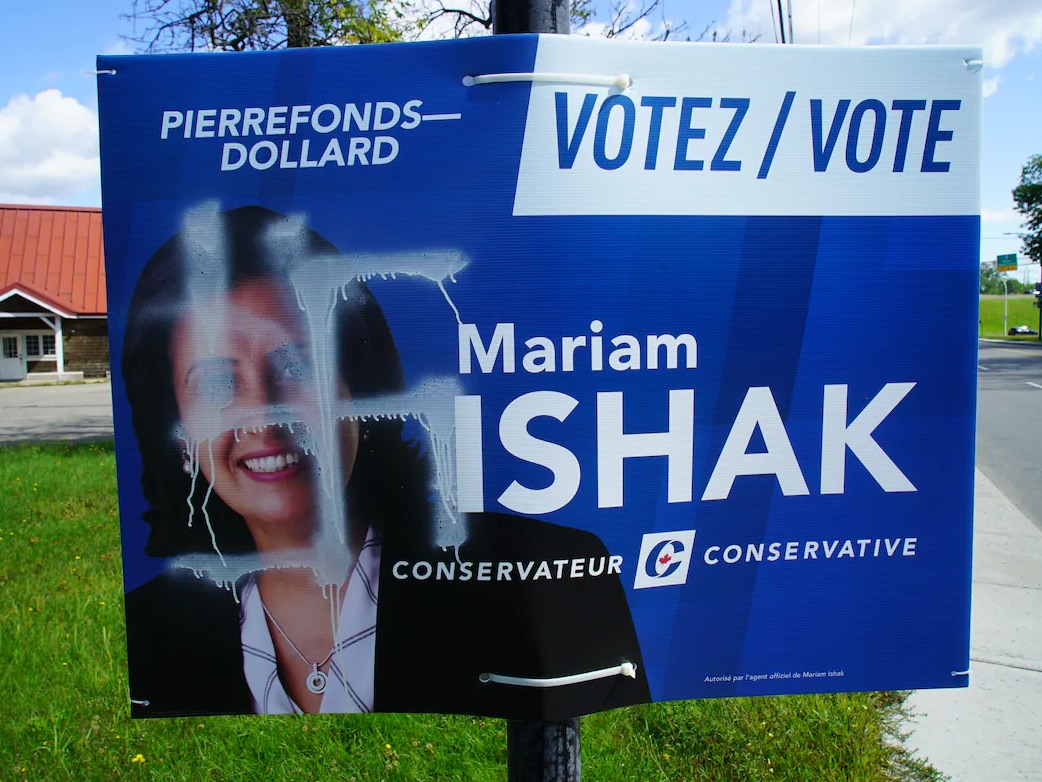 "I was a woman and an immigrant. And I'm telling you, I experienced Islamophobia and anti-Semitism. While I'm not either Muslim or Jewish, I lived it," said Mariam Ishak, who in 2019 ran for the Conservative Party in Pierrefonds-Dollard, west of Montreal. Her signs were repeatedly tagged with swastika symbols and her campaign office received suspicious packages on several occasions. "I started getting messages on my Facebook page telling me, 'Well, you should go back where you came from,' 'You want to be an MP to change how we live' or 'Thank you for not wearing your veil.'"
Ishak says her party asked her if she had called the police, which she had — but it went no further. "I would have expected maybe the party to come out and denounce what's happening ... not just for me, but for all the other candidates that experienced the same thing," said Ishak. "Because at this point, it's not about the party. The attack is becoming personal, because you're not attacking the Conservative or the Liberal or the NDP [party] based on their policies. You're attacking the candidate personally because of the name, the look, the religion." CBC/Radio-Canada asked the Conservative Party of Canada for comment on this, but received no answer.
On top of racism, Ishak says sexism also crept up in her campaign. She was asked why her husband wasn't running instead of her. "Some people would say that 'Oh, maybe a man would fit better in this position or can do better in this position,'" she said.
None of these experiences discouraged Ishak. She finished second in her riding in 2019, with 18 per cent of the vote, and hasn't closed the door to running again in a few years. "I have a son and a daughter. I want to show them that if you really believe in what you are doing, you must push on, because people full of hate, they are everywhere, not only in politics."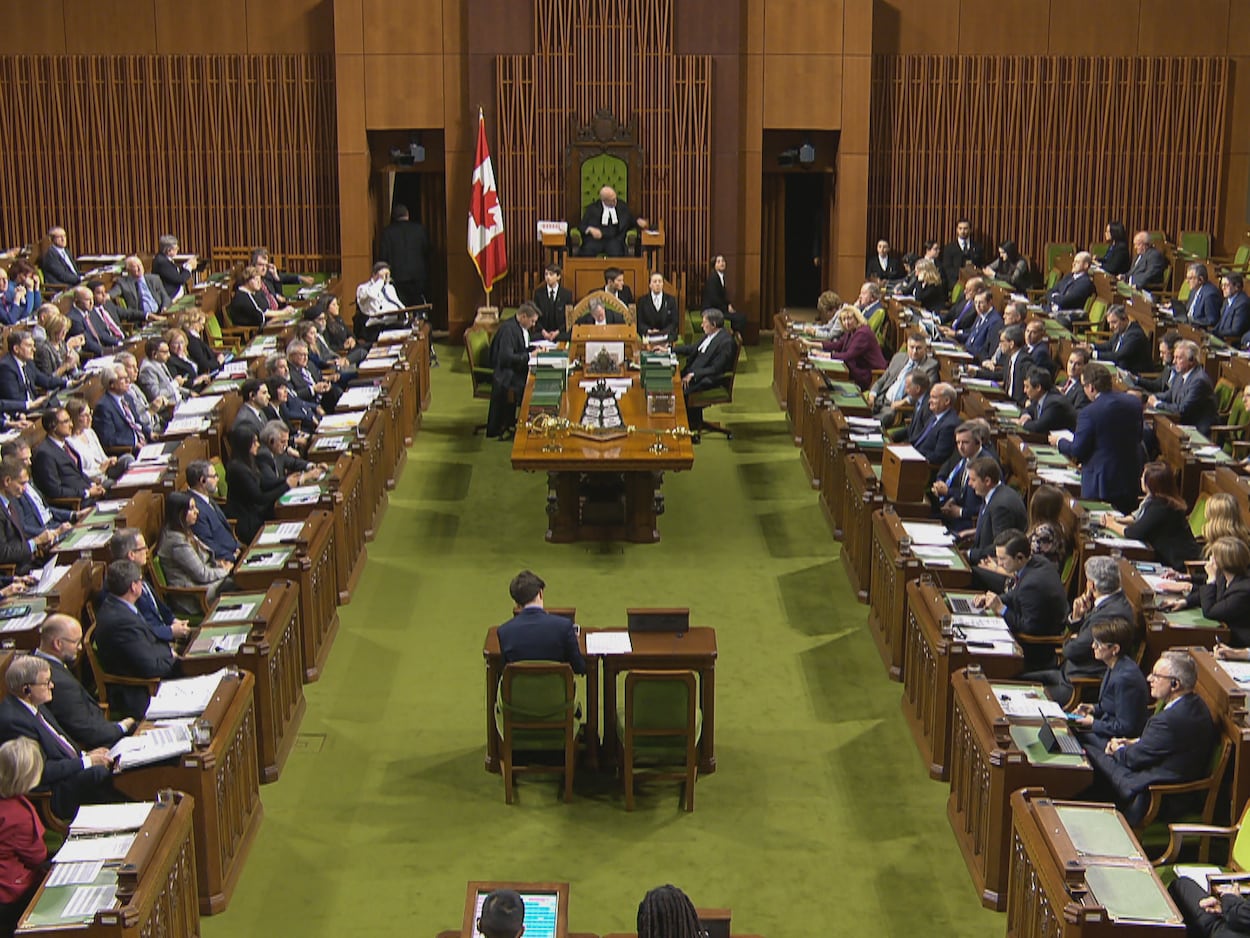 Our analysis demonstrates the challenges of intersectionality in Canadian politics, says Marc André Bodet, associate professor of political science at Laval University, who consulted on CBC's full methodology and data analysis.
"Intersectionality is the accumulation of barriers," said Bodet, who is also part of the team behind this new dataset of political candidates. "Women in politics have greater challenges to overcome than men, and so do racialized candidates. The more you add these [barriers], the harder it becomes to break through. Which means that, for racialized or Indigenous women, the challenges are even greater than for a woman who comes from the white majority."
When it comes to diversity, the makeup of the House of Commons resembles what Canada looked like a decade or two ago, says Bodet. "It means that maybe in 10 years we will have a House of Commons that will look like the Canadian population today. This lag will remain." That's in part because experienced politicians — who are still predominantly white men — are harder to beat and can stay in office for several terms.
Even so, the proportion of both candidates and elected MPs who are racialized or Indigenous has increased in the last decade. According to the available data, in the 2008 and 2011 federal elections, eight per cent of all elected members were racialized, while two per cent of MPs identified as Indigenous. In 2015 and 2019, these figures grew to 15 per cent and three per cent, respectively.
"Representation means representing ideas and opinions, but also giving all citizens the impression that their identities are included in discussions," said Bodet. "That's what leads [voters] to think, the people I chose to represent me can walk in my shoes and understand my reality."
White men are simply more likely to run for office, said Tolley. "Boys are more encouraged to pursue political careers and to see themselves as fitting within politics — they have role models who they can emulate, and when they look at the House of Commons, they see people who look like themselves, and so they can imagine themselves in that role."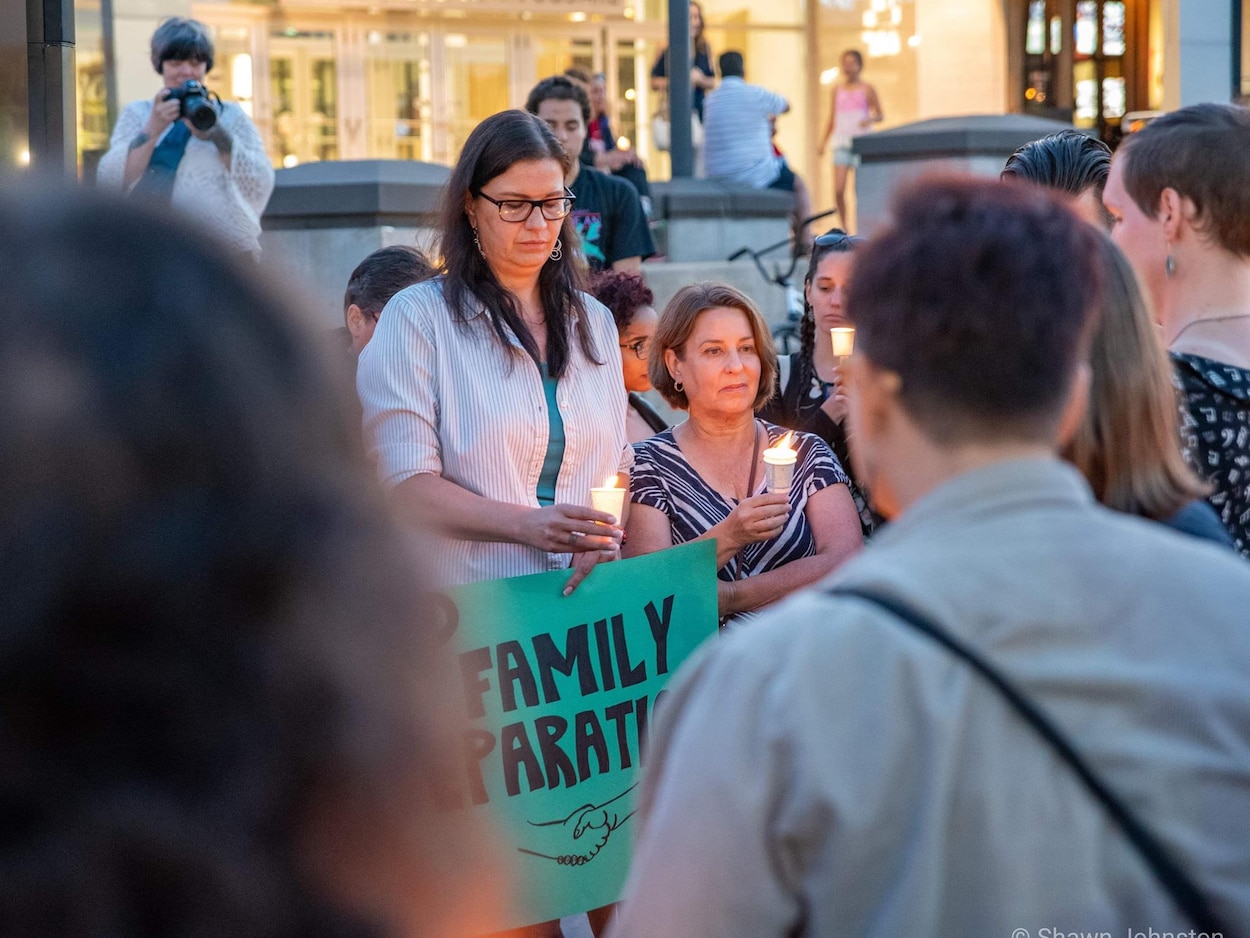 A long-time scholar and advocate for queer and Indigenous rights, Lori Campbell was surprised when the NDP approached her to run in 2019. "My first gut reaction was just to say no," said Campbell, a Cree Métis woman from Treaty 6 territory and a member of Montreal Lake Cree First Nation. "Thinking about how violent a space politics can be in general, but then you add in that you're a woman, that you're an Indigenous woman, that you're a queer Indigenous woman…"
Then she remembered a conversation she had with her auntie Elder, acclaimed writer and mentor Maria Campbell. "She just said to be Indigenous is to be political," said Campbell, who acknowledged that she accepted the NDP nomination "not entirely willingly … but with a deep sense of accountability and responsibility."
In 2019, Campbell finished third in the riding of Waterloo, Ont., with 15.2 per cent of the vote, a slight increase for the NDP from the two previous elections. While she acknowledges that she didn't necessarily run in a winnable riding, Campbell wishes the federal party had provided more support, funding or resources to help her reach her full potential. "They just kind of had decided how it was going to go and didn't put in the extra effort for me," said Campbell. She points out that throughout the campaign, most parties boasted about record-high diversity among candidates, yet didn't seem to fully invest in them.
As an openly two-spirit Indigenous candidate, Campbell says she felt pigeonholed by the media, whose questions mostly revolved around her Indigenous and queer identities, despite her years of experience as an advocate and scholar working on a PhD in social justice education.
"If white people can make decisions about all people, so can Indigenous people, so can queer people. We know more than just about our identities, but our identities also impact how we view and experience the world around us, and will impact how we view and make laws and policy ... We need to not allow ourselves to just be tokens," said Campbell, who is the newly appointed associate vice-president of Indigenous engagement at the University of Regina. "There's definitely room within all the parties to really clean up their houses, to truly stand behind and invest in what they're saying around diversity."
"You spend all this time in a campaign [working to] be more than just the colour of your skin, or your religion — and then when the media are asking you about exactly those things, it brings the narrative right back to 'this is a person of colour who happens to be of X and Y background,' rather than 'here is somebody who has an interesting point of view on health care, on education, on housing, on child care.'"
Taleeb Noormohamed
Candidate for the Liberal Party in Vancouver Granville, B.C. (2019 and 2021)
"White-guy candidates should understand that most likely they probably won't be attacked, versus people of colour candidates ... [who] need to understand that distinction and bring in resources dedicated specifically to counteracting those racist and horrible attacks…. because there is no point in running if your safety can't be guaranteed."
Jaeden Dela Torre
Candidate for the NDP in Steveston—Richmond East, B.C. (2019)
"We have to go where we are not. We must open doors. It's a challenge, but if we had said, 'Oh, women don't have the right to vote, it's too hard, let's just leave,' we wouldn't have had the vote. We have to forge on."
Isabel Dion
Candidate for the Bloc Québécois in LaSalle—Émard—Verdun, Que. (2019 and 2021)
Erin Tolley, whose research specializes in media and the coverage of race in Canadian politics, says the background and socio-demographic attributes of white candidates are rarely part of media coverage, while it's very often the case for racialized or Indigenous candidates. "They aren't just candidates, they are racialized candidates," she said.
"It's not a question of never commenting on someone's background or demographics, because obviously, our demographics, our history, that is part of who we are," said Tolley. "The problem is, those backgrounds are portrayed in the media as though they are only relevant to the stories of people who are seen as 'the other,' and so we don't talk about how whiteness frames the political history of a white candidate or how a history of privilege may have helped inform how that candidate will vote or the types of issues they might prioritize. But for racialized candidates, their background is seen as politically relevant."
Although not highlighted in the following paragraphs, white women are also consistently under-represented in major parties.
The Bloc Québécois was the party with the least diversity in 2015 and 2019. We found 95 per cent of their candidates were white. Based on the available data, the party did not recruit any Indigenous women. However, unlike other parties, the Bloc Québécois only nominates candidates in Quebec — where racialized and Indigenous people represent 15 per cent of the population, compared to 27 per cent for all of Canada.
Bloc Québécois candidates (2015-2019)
The Conservative Party was the second-least diverse party in 2015 and 2019. We found 82 per cent of their candidates were white. However, the party boasted the most racialized men. It's also the most male-dominated party: 75 per cent of their candidates were men.
Conservative Party candidates (2015-2019)
Next came the Liberal Party, where 77 per cent of candidates were white in 2015 and 2019, which brings them close to their demographic representation across the country.
Liberal Party candidates (2015-2019)
The NDP was the party in which the proportion of racialized and Indigenous candidates was the closest to their share of the Canadian population at large. The party had the most racialized women and Indigenous women in its ranks.
New Democratic Party candidates (2015-2019)
Our analysis tracked candidates after election night. When it comes to the winners, the Bloc Québécois again had the least diversity: 98 per cent of its MPs were white in 2015 and 2019. One MP is an Indigenous man.
Elected candidates for the Bloc Québécois (2015-2019)
The majority of elected officials for the Conservative Party were also white. They represented 92 per cent of MPs in 2015 and 2019. No Indigenous women were elected during that period.
Elected candidates for the Conservative Party (2015-2019)
Despite recruiting the biggest proportion of diverse candidates, the NDP is in second position for the diversity of elected MPs — 87 per cent of their elected MPs were white.
Elected candidates for the New Democratic Party (2015-2019)
The Liberal Party ended up with the most diversity among its elected MPs. Most of them identified as racialized men, racialized women and Indigenous men.
Elected candidates for the Liberal Party (2015-2019)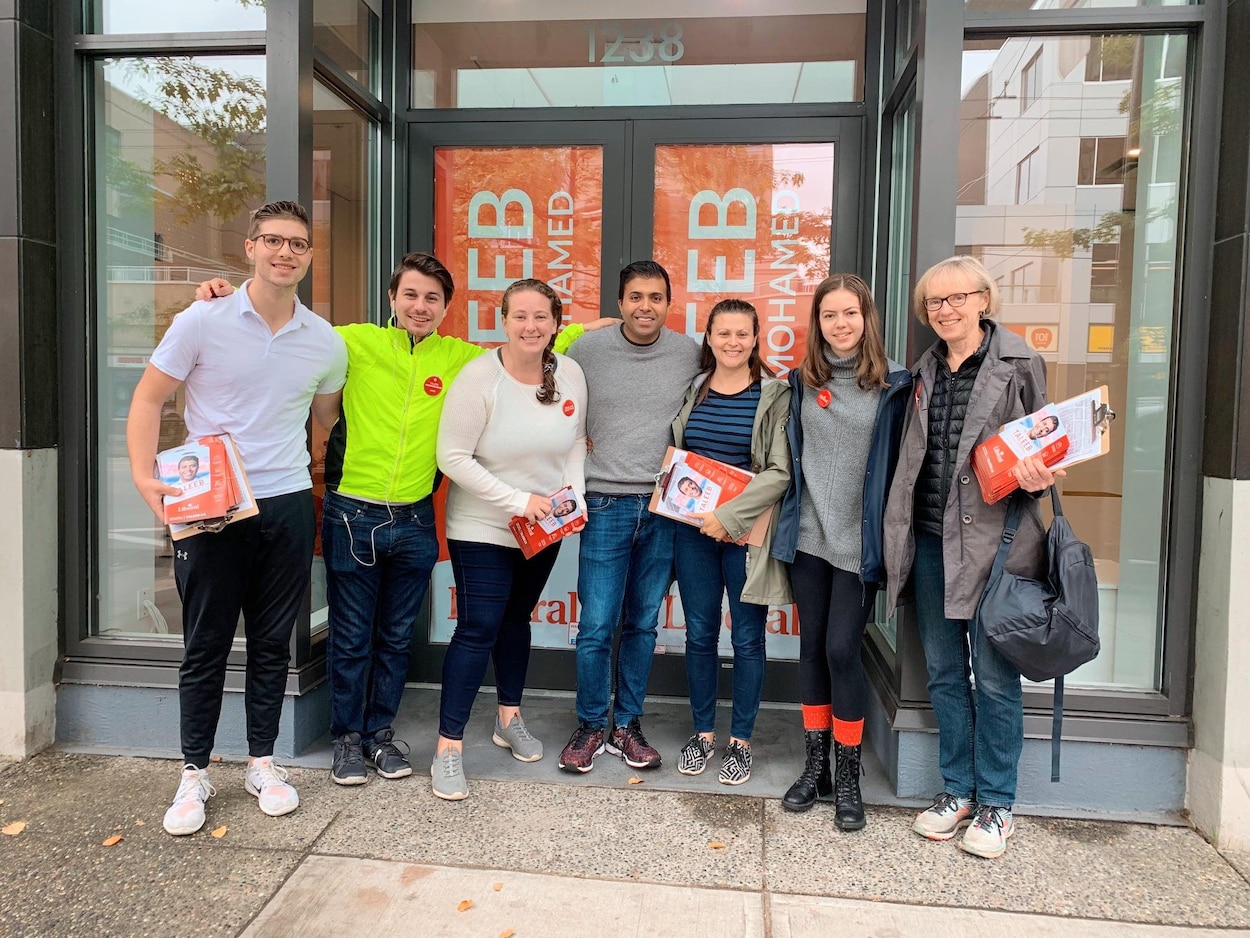 White men who run for office can often count on another advantage: money. Beyond the funding from parties and riding associations, for any candidate, having savings or the ability to take a leave from work or even quit a job to run can make a substantial difference, says Taleeb Noormohamed. He placed second in the riding of Vancouver Granville in 2019, losing to Jodi-Wilson Raybould. He is running again this year.
"You're asking people to take on all the risk of racism, but now you're also asking [them to] take on the financial risk of not knowing what the outcome is going to be. As a first-generation immigrant or the children of immigrants, you may not have that long-term financial stability on which to live. If somebody loses, who's going to support the family? That sort of insurance, that safety blanket, may not be there," said Noormohamed, who works as a CEO for a U.S.-based online retail platform.
Financial independence makes a difference, but so does campaigning in a wealthier riding, says Emmanuel Dubourg. The Liberal MP points out that constituents in his Montreal-Nord riding have limited resources to spend on supporting a candidate, and he has to adapt his fundraising to that reality. "I have to keep the price of my fundraising activities very low, never more than $100 or $150 [per person]," said Dubourg. "Then I see colleagues who can fill rooms at $400, $500 or even $1,000. It's an added challenge and I make up for it by hiring lots of volunteers."
Ultimately, the majority of campaign funds come from political parties themselves. CBC/Radio-Canada's finding that white men received on average more party funding than the majority of other candidates speaks volumes about party priorities, says Tolley. "Parties are choosing to transfer more money to white male candidates and that, I think, really belies the fact that parties believe in some candidates more than others."
What the parties say
CBC/Radio-Canada shared key statistics from our analysis with each party, including the Green Party, and asked for comment. We also asked each party what funding, tools and resources are available for candidates who are racialized or Indigenous in this current election. Several attempts were made to obtain a statement from the parties by email and by phone. As of publication, the Conservative Party and the Bloc Québécois had not provided CBC/Radio-Canada with a statement to be included.
"Equal representation for women and all Canadians in our democracy is a top priority for the Liberal team, and it is an important part of the Liberal Party of Canada's 2021 campaign," wrote Liberal Party spokesperson Adrienne Vaupshas. "As part of our nomination process in unheld ridings, we undertake a thorough search for people from communities or backgrounds that are underrepresented in Parliament — including but not limited to candidates who are women, Black, Indigenous, people of colour, LGBTQ2 individuals, people with disabilities and marginalized communities."
"We want a Parliament that represents the diversity of our communities," wrote NDP national director Anne McGrath in an email to CBC/Radio-Canada. "Jagmeet Singh and the NDP are committed to forming a government that will represent our country's diversity." The party also pointed out that, as per their nomination rules, when an incumbent decides not to run again, it is mandatory for the replacement to be a candidate from an equity-seeking group.
The only data available for the Green Party was a breakdown of candidates who ran in 2019 by race, gender and riding. In the last election, 85 per cent of the party's recruits were white. According to that data, the remaining candidates were racialized women (six per cent), followed by racialized men (five per cent). Indigenous men and women accounted for the final three per cent in equal numbers. In the 2015 and 2019 election, two white women and a white man running for the Green Party were elected. (The current Green Party leader, Annamie Paul, ran in a by-election in October 2020 and is not included in this data analysis.)
The Green Party of Canada told CBC that following the 2019 election it conducted an extensive survey "to gather feedback and assess the experiences of equity-seeking GPC candidates during the nomination and election periods." In a short email statement to CBC, the party adds that they are implementing new measures this election, which include "significantly updating our candidate nomination regulations to ensure an equitable process, and launching the Time to Run campaign, which specifically sought to recruit diverse, progressive community leaders as candidates to run for office."
Valérie Ouellet and Naël Shiab data journalists, Sylvène Gilchrist producer, Francis Lamontagne designer, Andre Mayer editor, Anna Ashitey additional research.